Entry posted by minabey ·
429 views
Hello! This is a first for me, so please bear with me. Welcome, please take a seat.
As the blog name suggests, this blog would be about Monkey and maybe a bit of other stuff. I'm not sure I would be able to post regularly as we are a boring family.
Let me start off with a bit of a history!
Monkey was born in August 2013. Here he is at a month old.
He still sleeps that way. LOL. He was the biggest of the bunch. The black & white pup was sickly and didn't survive.
Here he is at 3 months old with his sibs on a vet visit. He's on the right, still the fluffiest.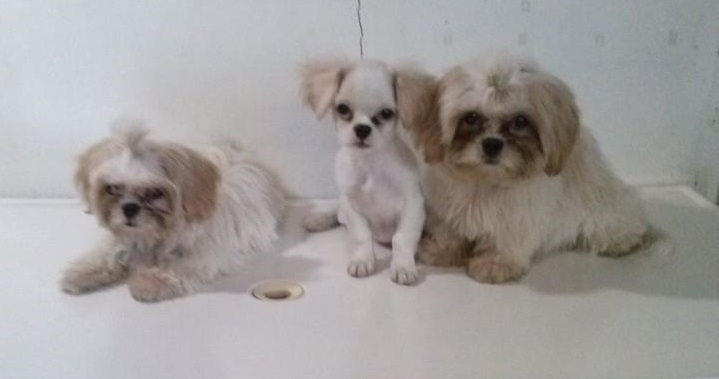 The photos above were taken from the family friend who gave him to us. Her sister, in the middle, is their favorite. They mostly kept their litters and give away puppies to very selected people. Monkey was the only one they gave out. He came to us at almost four months with full vaccinations (overly-vaccinated, in fact) and a book about the breed, which was helpful for starters.
2nd day at home, still looking sad and lost.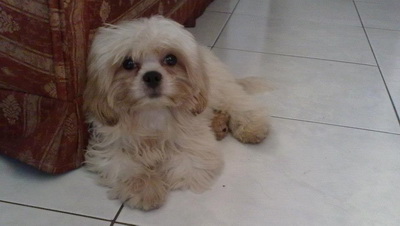 Getting comfy.
Napping after bath with his "twin".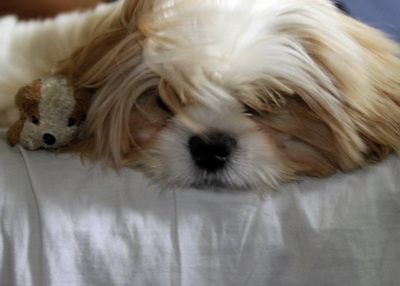 Finally, I'll end with one of my favorite photos of him.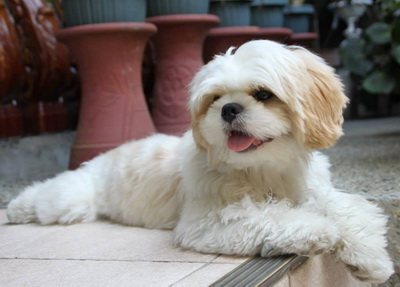 . 
That's it!