My Little Man...Happy Birthday!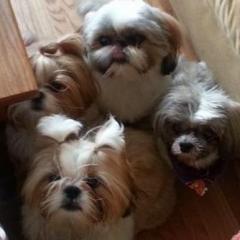 Entry posted by Sunlite ·
494 views
On May 7th, 2015....a wonderful litter of puppies were born. It would be many weeks before I knew which one was going to be mine but I knew one would be going home with me. I've already picked a name for him, after one of my favorite children's books. 'Where The Wild Things Are' call name Max. To my surprise and delight, Pam who bred these wonderful puppies loved the idea of a wild theme...so they became the 'Wild" bunch. 
Max was know as Evan at that time, and this is his 3 day old pics taken with Grandma Pam. It would still be 3 1/2 months till we got to go and pick him up, along with his brother Decker.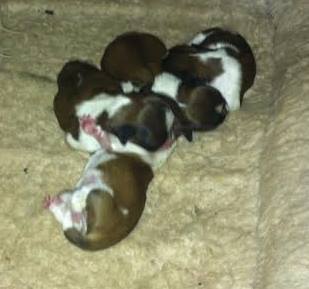 This little man, is such a big part of my life. He's always been a big boy .....and continues to be so. He's the smartest one as well but graceful he is not! I can't believe it's a year, not sure where the time has gone! I still see this little puppy every time I look at him! I just love him so much...