MONDAY 30 May: Busy busy busy
---
Tara:
They left us for breakfast again!  I didn't eat.  At all.  And then they had sausages for tea, and only gave us a bit.  So I am on strike and not eating horrible raw dogfood.  I am REALLY REALLY REALLLLLY hungry, and just beat Cato up, and barked in the garden, and had to be tied to the desk so I didn't go out and bark and bark and bark, but if they won't feed me, then I won't eat horrible raw stuff.  I WANT SAUSAGES!!!
Mum:
It has been a fun day, as you can see.  Sigh.  They were left in their crates for an hour this morning, and got half a sausage each when we got back.  And now BOTH of them have refused their proper evening meal.  Obviously, this means they can't have sausages for at least a week.  
  And their tea will go down again at breakfast.  
Cato:
It was cold, so Mum and Dad took us out for a cup of herb tea this afternoon.  We walked all the way down the High street, and into the nice cafe where they sometimes bring us biscuits and we sit in the 40s poster courtyard.  Mum had a brownie and Dad had a lemon cake with icecream and painted a finger of icecream on each of our noses.  Icecream is LUSH!!!
Here is us waiting for Dad to come back after ordering: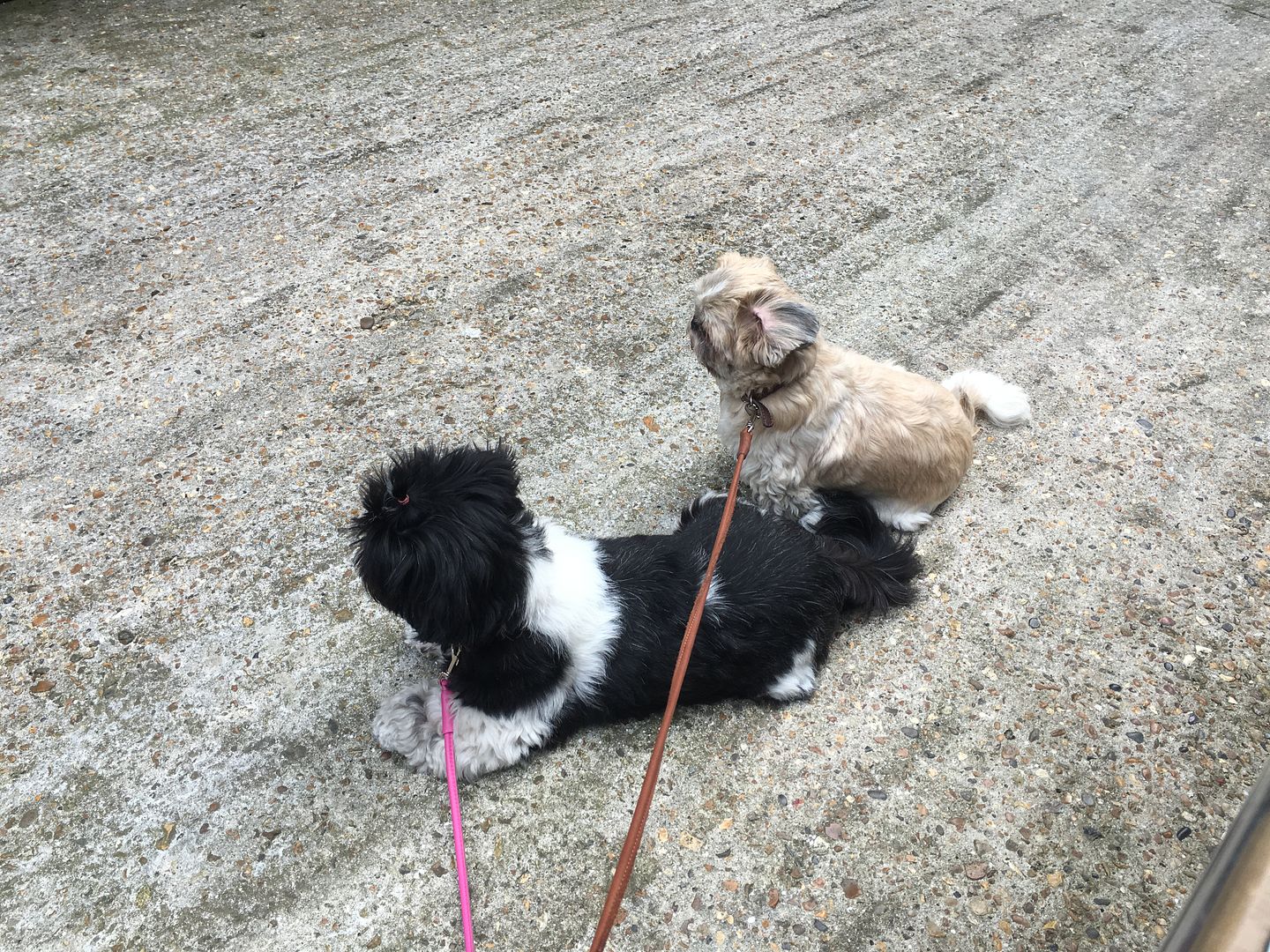 And this is us asking for more icecream.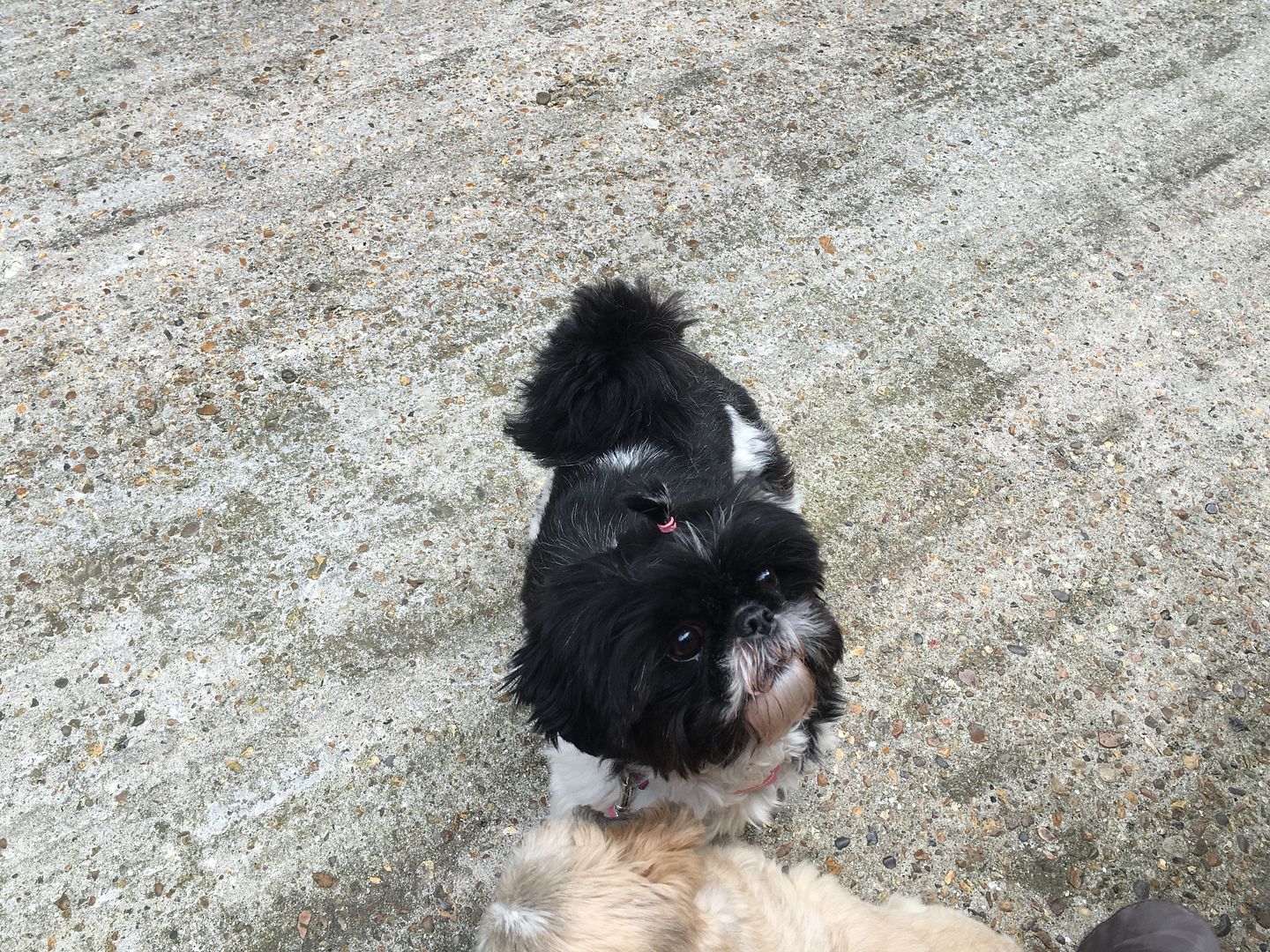 See how polite I am?  I knew we weren't going to get any more, cos he had done Jazz Hands.

This is the walk home through the little churchyard.
Mum says look at all the roses on the left.  So many buds to come.
and look at all the fat buds on the poopy
(she calls it a poppy, but I like poopy best)
and one last look at the irises.  Mum says she will bore you if she keeps on with them, but they are now in full bloom, utterly glorious, and bathed in evening sunlight.