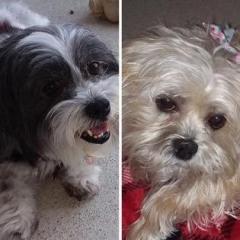 Entry posted by Missysmom ·
391 views
Hi Aunties,
i hope you had a good Easter, I had a wonderful one and thought I'd share my day with you!
It started with a friend coming by! Look who came to see me- Touché, I haven't seen him since last year!
Then I got to go on a Great Easter walk to see my friends! Oh, almost forgot- I got my Spring cut this weekend! I'm sooo much cooler and moms happy to report my big purple area on my chest is down to one little red spot now, almost all gone now!!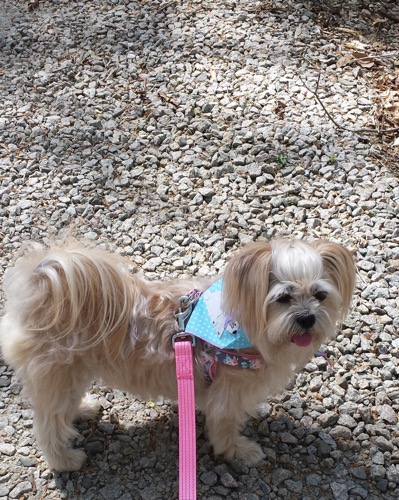 I had a great walk but it was pretty hot, high 80s, so not many friends were out...but I did see my boyfriend next door, that made me very happy!! 
And some of moms flowers were in bloom- here see!
her peonies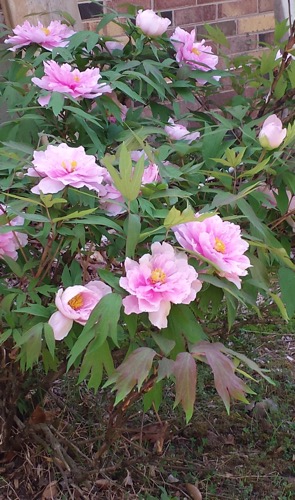 And an azalea that hasn't bloomed in years!
iris
some of our wild dogwoods
now for the Good part! We came in and mom made me a Roast!! See Aunties, mine's on the stove and I ain't movin till it's Done!!

Mmmm that was good!
oh and bunny brought me a fun new toy!
wow that was over way too fast...guess I have to wait till next year to get to do it again Aunties!

Missy