Missy & Piper's Outting to the Dr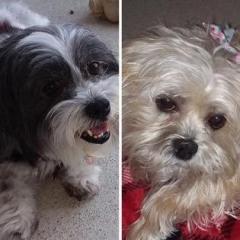 Entry posted by Missysmom ·
400 views
Piper- So last night I have to go to my first dr visit, see I still scratch like crazy and mom says I need to get some meds... Missy Says she's going for moral support... should I be suspicious???
it's pouring down rain, and we All know Missy won't go out into the rain.. I learned the hard way, I stayed out in the rain and worse when I was on my own so I don't care and me an mommy go out in it so I can do my business now, but not Missy... Anyway Missy kindly says I can borrow one of her raincoats to go to the dr...
This Must be Missy's idea of a joke...
Missy- What?? I seriously Don't see the problem Piper!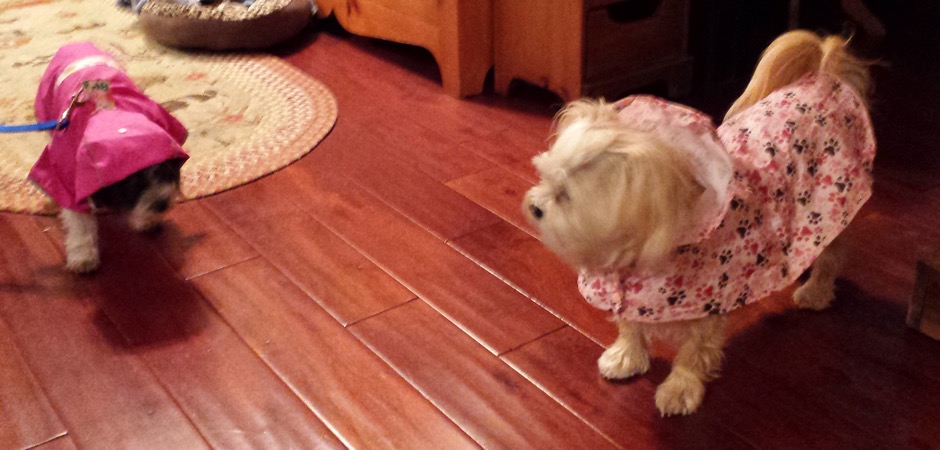 Hey Look! I ain't never seen one of these before! Mommy says it's a booster seat so I can see out! Me and Missy are ready to go now! Oh and yeah I ditched that coat and mommy ordered me one of my own that fits!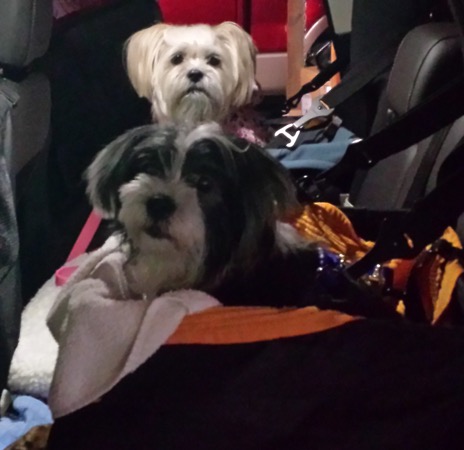 Hey- Where'd Piper go??
Did somebody call me?? I thought I was just supposed to nap in here!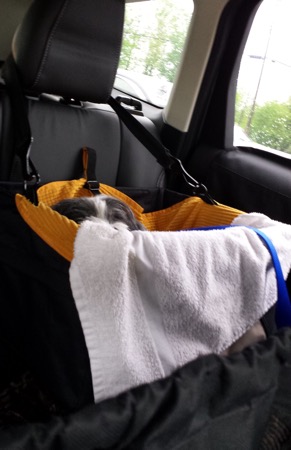 Oh hey I can see mom & dad now!
Oh Wow looky, I can see Lots out this way!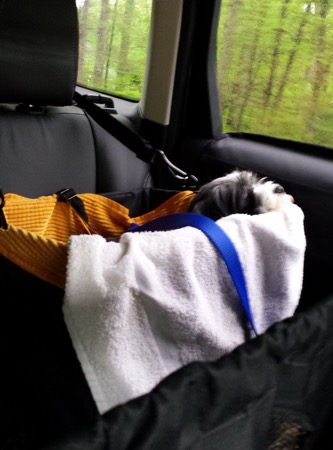 Oh Yeah This is Great!!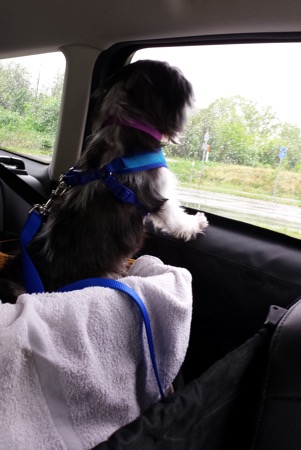 Sit down What? Why Mom?? This is Great fun!! Oh yeah Life is Good!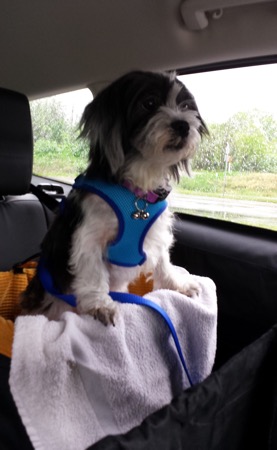 Well yeah the fun Did end when I saw we went to the dr... But Missy did stand up for me and protected me And put in a good word- ok Lots of words- to the dr for me.. she talks a lot to the dr!! The dr said I was a Keeper, I dunno what that meant but it musta been good huh? He said he thinks I'm about 3 1/2 yrs old, I weigh a bit over 12 lbs now and he said I could stand to gain to about 14 - 15 lbs. so I never will be as big as Missy, he said she had bigger bones! Oh and best part he gave me something for my itches!
Mommy says we get to go on a Real Outting, and not to the dr, tomorrow! Can't wait to ride in my new seat again!!

Piper