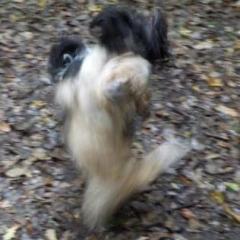 Entry posted by Crinkly ·
303 views
Mum:
I don't know if you have ever driven in Cornwall?
Maybe you don't know where Cornwall is?  It is a smallish county on the SE pointy bit of England (the orange triangle on the bottom left)
It is a tiny, lovely, rural place, with a slightly softer warmer climate than the rest of the UK.  Small towns, moorland, rolling hills, sheep and cattle farming, fishing villages, disused tin mines, old china clay mines, tourists, lots of cliffs, a few bays and sandy beaches, and every eatery serves fish. 

Here is a link to some pics of the place (just remember that the sun only shines on Tourist Pics.

  the rest of the time it is grey, overcast, with a soft vertical rain, or a blustery horizontal rain)
https://www.google.co.uk/search?q=cornwall&source=lnms&tbm=isch&sa=X&ved=0ahUKEwj4n4Wso_zUAhViF8AKHXQjCoIQ_AUICygC&biw=1435&bih=1580
There are a few main roads, and LOTS of small country lanes.
And our SatNav can't tell the difference.
Our old SatNav used to ask us to pick a route, giving options for Fastest or Main Roads, or Scenic.  So it was easy to make a choice.
This new SatNav (which came with the car) just gives Fastest, Eco or Shortest.  And all too often they are virtually identical.  We no longer have a Main Roads option.  So for the whole of this holiday, I was typing in our destination and then discovering that Fastest actually meant Tiny Little One Track Lanes, With Occasional Passing Places. Max speed of about 20 miles an hour, because you never know what is round the corner!
Haha!
This vid gives you a flavour
I have found the next You Tube video https://youtu.be/1_plh22dzm4 (which won't embed!)  to give you an idea of what driving was like.  The lanes are now even narrower because the hedgerows have grown up and overhung the tarmac in places.
Actually, the video gives a lovely impression of the gorgeous greenery and lovely little stone cottages that cover the whole county.  Well worth watching, if you don't mind staring at a road while nothing happens.  lol.
Oh, and we had the same sort of weather too.  Some sun, some overcast, some rain, some wet roads. 
Now imagine 30+ miles of this, at 20-30 miles an hour.  And then the same back again.
No wonder Cato was tired of the car!