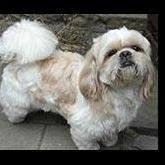 Entry posted by PipsMom ·
905 views
Instead of carrying on with a earlier post I decided to make a new one so other sufferers could add their pain management and ways of coping with the pain of all arthritis's. Feel free to add your notes as it might help someone else thats going through or just starting suffering.
Update 11-18-17
I have religiously been attending physical therapy to exercise the muscles in my affected joints and back to build muscle to support the areas. I am lucky to have a caring woman that modifies standard exercises so I can do them twice daily at home without hurting worse. she's been a angel. My pain medicine was paracedimol plus codeine and it just took the edge off but over months of use became useless as I was taking 2 ever 4 hrs around the clock. The physical therapist quizzed me why I was giving only that when there was more alternatives. Explaining to her that no amount of talking or moaning I did the doctors didn't want to even give me that as it is habit forming and didn't care to do any further. She informed me that she understood that complaint about GP's as she had heard it many times before and I could now be treated and the appropriate  medication could be prescribed through the hospital. She then set up appointment with a pain management doctor their in their department. 
I met the doctor who went over my notes with a fine tooth comb and asked many questions then decided I would benefit from a patch that administers pain medication through the skin like those  nicotine patches do, worn for 7 days straight then change and apply a fresh one. It is non habit forming and little if any side affects,....If my skin tolerates it I will be on this for life.  The aim is to get a strength that allows me to get back involved and active in life and able to walk again and sleep longer than 4 hours every night. The drug is used orginally treat nerve pain but from what I have been reading on those sorts of patches it been given to chronic elderly arthritis sufferers with great success for a while now
There was another medicine but a pill but side affects caused great stomach upset and vomiting it right back up so we choice together the patch. Starting off at the lowest dose and slowly raising it up if it wasn't strong enough would be done through the GP but Did Not have the authority to stop it or alter it without the pain managements approval.
Finally I have found someone to help, listen and work with me as I have been getting steadily worse very year and more immobile. I start the patch next Tuesday and it will take several weeks to get the full benefits felt from it....For the first time I am very hopeful and have something to look forward to.
I will post the name of the patch once I receive it, maybe someone else here already uses it also.