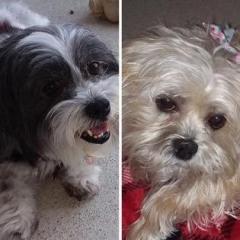 Entry posted by Missysmom ·
228 views
Hi Aunties, Missy here! I member Auntie Jo asked awhile back bout our walks and what they were like at our new house, so we wanted to show you! We been beggin and beggin mommy to take some pics and show you! Sooo she's taken some and well there from different days, you'll see some were Real cold!
anyway I get to start!! Here's one of the spots I like to go, you'll see why!
Thered some logs and i get to climb!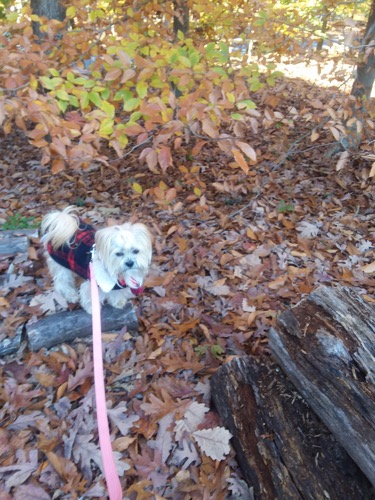 I got Molly to go back here and she Liked it Too!! Mommy says once it's cold long enough we can go waaay back in the woods! I can't wait!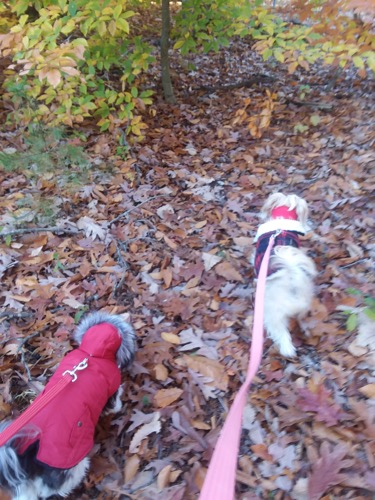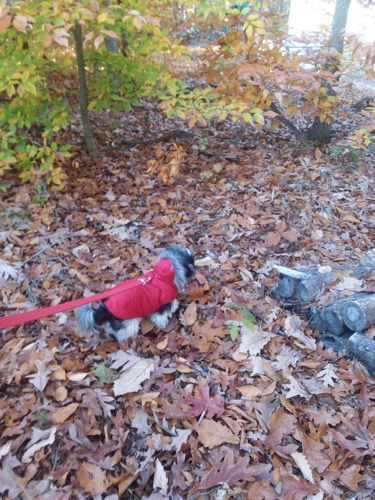 Ok, well we haven't got to go to the cemetery yet soo, i'm Off and Molly can tell you her part!
Hey Aunties, Molly here and I got the Best part an mommy had a Big surprise for me today!!
first, here's the way I like to go! You can kinda see way down by the curve to the left is one of the fields I like!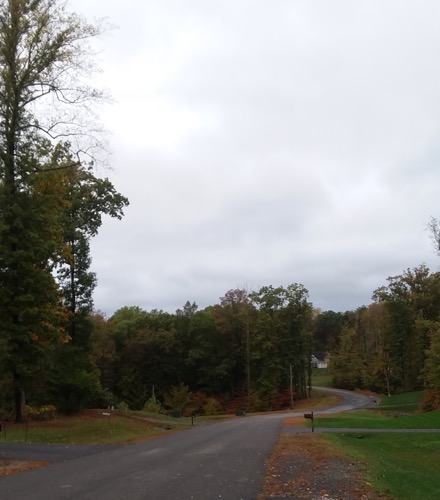 I Finally got Missy to go this way!! An see she found it Real sniffy too! Here's our first field!
It was Real sunny that day, but here's part of the field for you to see!
But here's the Best part! Mommy keeps promising I can go all the way to the end and she let me Today!! Come see!
Look at the new field me an Missy found!!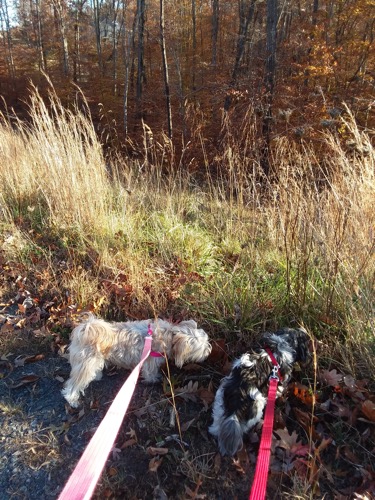 An looksee- mommy says this is the area they're gonna be expanding and putting in a Great Big Park! Ooooh I hope it's soon cuz I can just walk on down there Any time! Hope you enjoyed seein our walks!

Molly