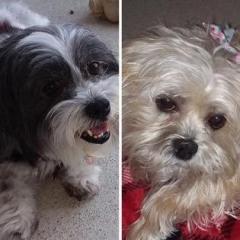 Entry posted by Missysmom ·
228 views
Aunties, we went to see Santa!! Yep, here we are getting ready to go!! 
We gotta show you our dresses cuz you can't see them in the Santa pic!
Missy: Here's Me!!
Molly: And Me Aunties, I ain't Never had a Santa dress before!! I don't even know who this Santa guy is but Missy is excited so guess I better be too!

Missy: I'm sooo excited Aunties, mommy said I was pinging off the walls, I was runnin sooo fast in the house! Ok i'm In my seat and Ready to Go!!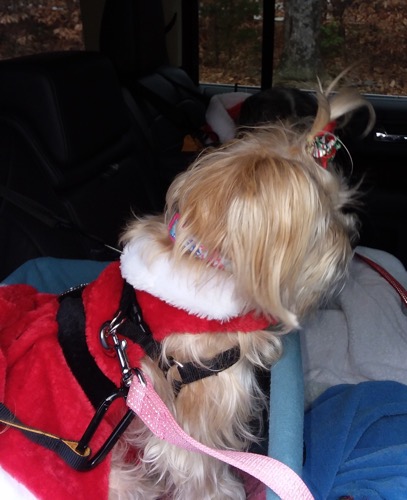 Molly: are we there Yet?? I gotta find out what this Santa guys all about!
here we are Aunties, momma said we got a good lookin Santa this time! And Missy even stayed on his lap!!

Missy & 

Molly