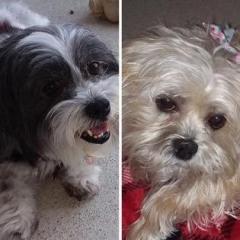 Entry posted by Missysmom ·
269 views
Hi Aunties,
we Finally got mommy to do our Christmas Blog.. don't ask, you don't Even wanna hear All her excuses!!

soooo, Molly here! Me First Aunties, this was my First Christmas Ever!! An ya know I was pretty worried cuz we Moved and I wasn't sure Santa would find us!! But he Did, look see what I found when I came downstairs!
There was all Kinds of Stuff for Me an Missy!!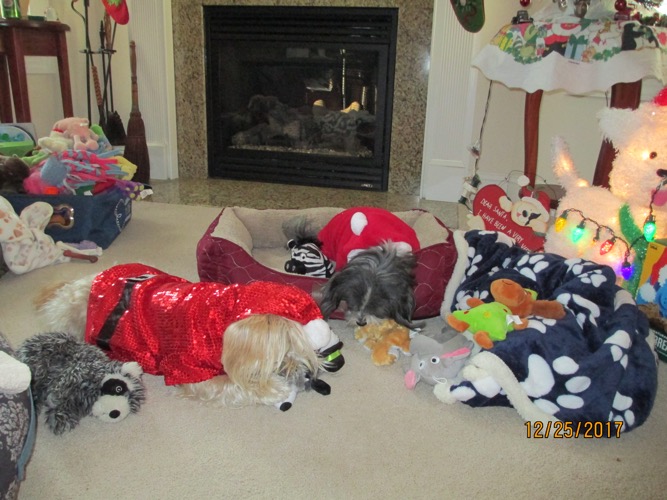 I'm gonna grab All these toys an put em in this Great Bed!!
Guess What Aunties, this is Supposed to be Missy's Bed, an I Stole it!!!

OK Aunties, Missy here— I Gotta take over now... can you Believe She Stole My New Bed???! This is IT, I Knows it's Christmas an all but this calls for a good ole Rumble! Gimme May Bed Back Molly!!
Ok now That's Settled— Out with the Old Bed! Ya Know Molly tore the bottom of my old bed all up, That's why Santa had to bring me a New one.. and Then She wants to Steal it! Geez the nerve!
HaHa I Got My Bed Back!! Take That Molly, go get Your New Blankie!
Oooh Lookie Aunties, we got some Great Gingerbread cookies! Yummmy!!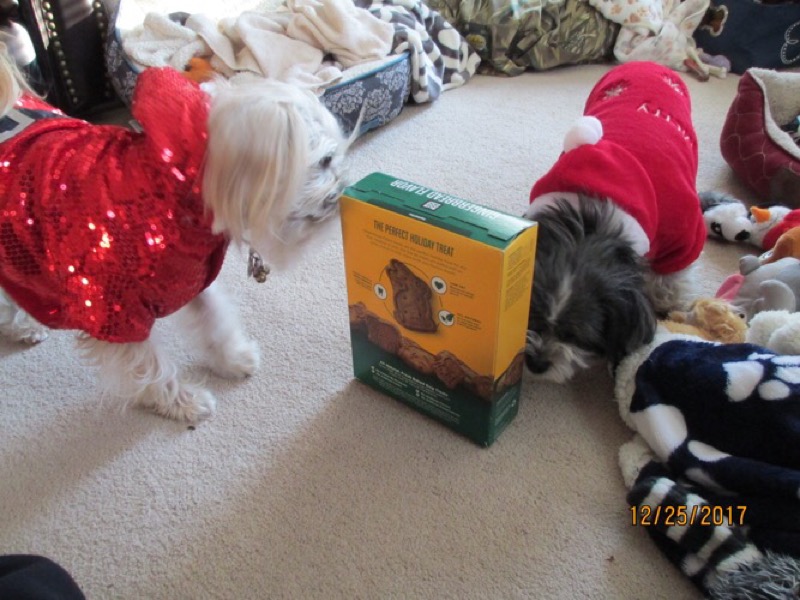 now we had some cookies we're Beat!
WAIT, what am I doin?? I gotta go get in My Bed! Much Better!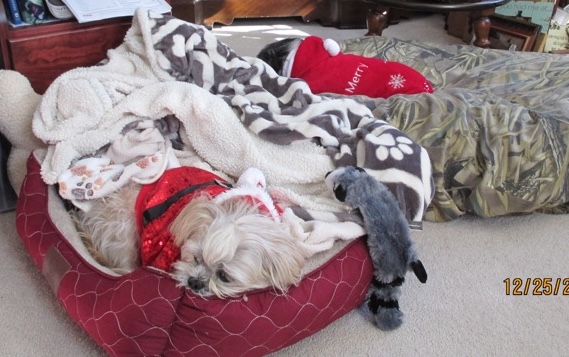 Christmas was Huge Aunties, i gotta go sleep this off! Hope you enjoyed Our Christmas as much as Me! 
Missy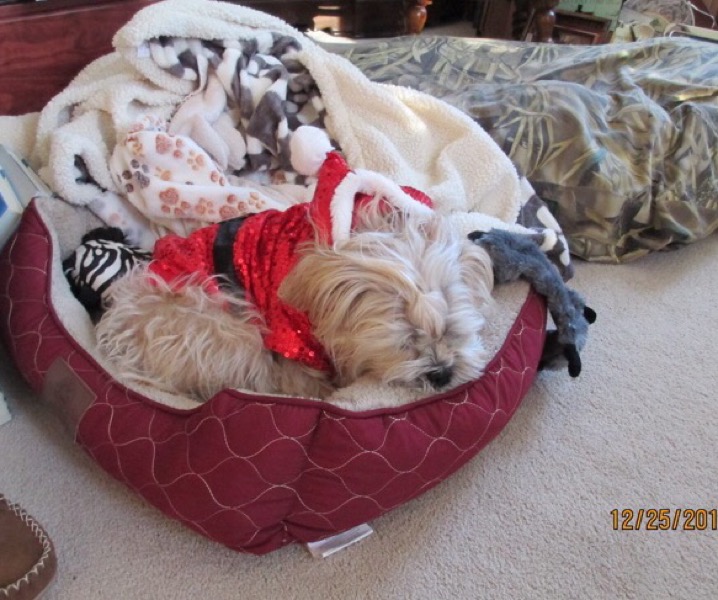 Me's beat too Aunties, I Love Christmas and Santa, can't Wait to do it Again! Maybe I'll get a New Bed Next time! Till then i'll Enjoy my New Blankie!  

Molly
PS sorry bout all the different picture sizes Aunties, we're just happy we Finally got mommy to do this!