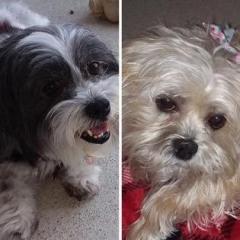 Entry posted by Missysmom ·
265 views
Hi Aunties Molly here..
and guess what?? It was a whole year ago this month that I was found on the street, real skinny, starving they said, and hardly any hair....in pretty bad shape anyway.. I couldn't even come up here to mommy and daddy for 2 more months till I got my strength and better...
anyway cuz I was found this month it was time for what mommy said was a physical... i ain't never heard of nothin like that so I been pretty scared and Today was the day.. luckily my good friend Missy came with me!
yup I did Aunties.. oooh Molly was shakin Real bad~ well so was I till mommy said if I was gonna be support for Molly I Couldn't shake... soo I got into defense mode then an I Barked at em all! Yep I did, till they left my friend Molly alone!

Molly: it was Awful Aunties, they poked at me and gave me shots, I yelped too, oh an they pinched at my bottom Yikes! But then the lady dr said I was Perfect! Yup she did!! Daddy tried to see if I could get More food but she said I was the Perfect weight! Oooh an guess what else?? She said my toothies was Good!! She Did! Boy was I happy, mommys been makin me brush em an I don't like that!

 but guess it was worth it cuz I don't have to have what mommy said was called a dental and she Really didn't want me to have one. The lady dr was real nice, she said she just Loved me an how sweet I was! Oh yeah and how Missy wasn't cuz she barked at her!! Tee hee! But Missy takes good care protecting me!!

 Well i's bushed I got like 3 shots so I gonna sleep now, just had to let you know!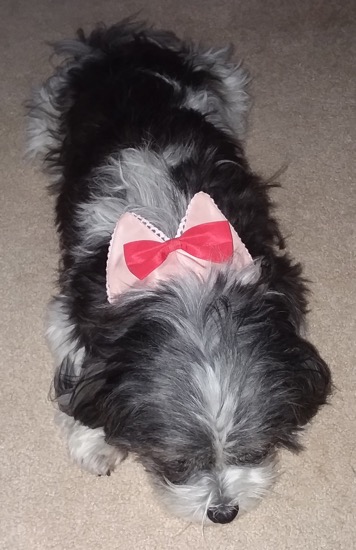 Aunties it's Hard work being the support team too, I gonna sleep too so I can make sure Molly's ok ya know?!