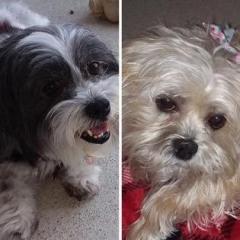 Entry posted by Missysmom ·
271 views
Hi Aunties!
we wanted to catch you up on what we've been doing!! It finally got a bit warmer and Me an Molly got our spring cuts! Whatcha think?! Did I keep mine long enough Auntie BB?!!

then before you knew it it was Easter and our friend EB (Easter Bunny) came to see us!! Boy did We have Fun! First mommy said we were going on and Easter egg hunt! Can you find the eggs?!! 
 Silly Mommy, those eggs are on our new Easter collars!!
Hey Aunties it's My turn, Molly here!
we had a Great walk, Missy even went My way and all the way to the 2nd field too, it was Super fun! we got to tell Everyone Happy Easter and see Lots of kids having Easter egg hunts too!! 

Then came an Even Better part! Ya know this was my very 1st Easter, yep it was! And Guess What!! EB left me Gifts!! Ok one was for Missy but i'll Steal it soon! 

 Here we are with our new toys!! Missy got a duck, see she Knows i'll steal it, she's holdin on to it Tight!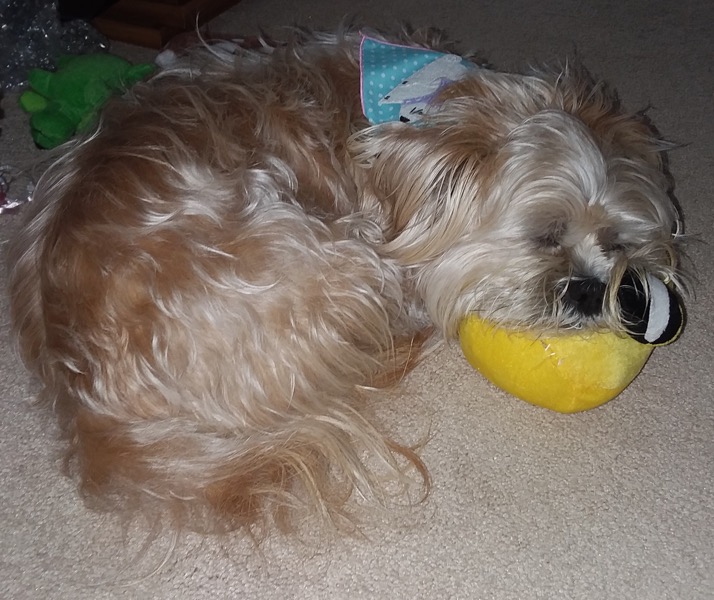 Mommy says I gotta tell you which ones my New toy, see I Really do steal All the toys! The purple dragon ones my New one! The bunny is one of Missy's old Easter gifts, it's Mine now!!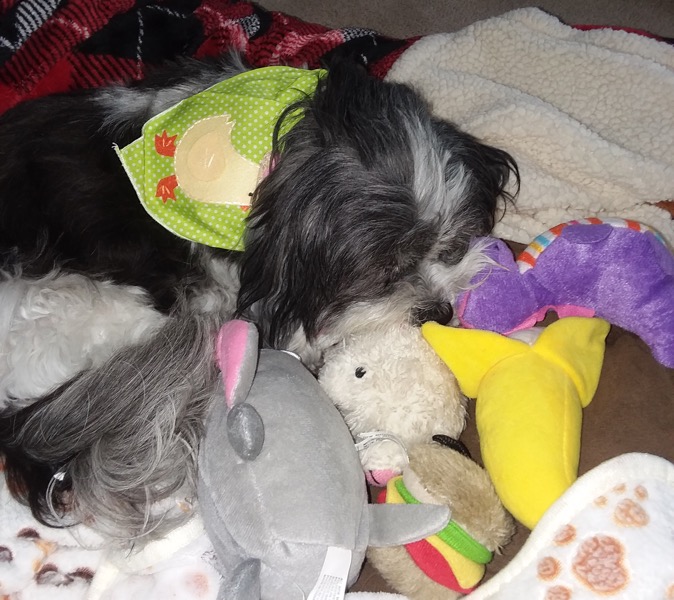 Oh Before I forget I Gotta tell ya it's gonna Snow here again this weekend, twice!! I'm soooo excited, More snow doggies!!
Hope you enjoyed our fun Easter!!