...that we have another elegant little lady joining the pack.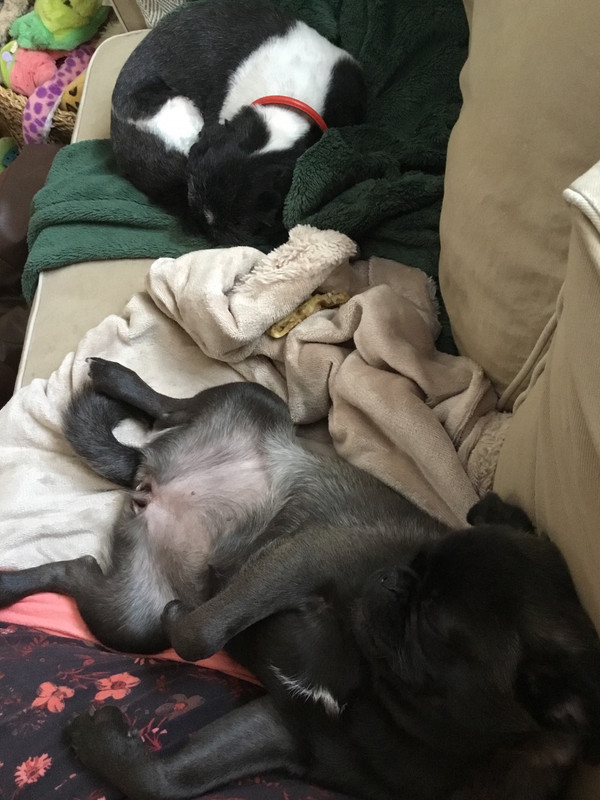 Tara was always a tomboy.  The sort to wear pink fairy wings while beating Cato over the head with a Tonka toy tractor. 
Jasmine is more of a 'who cares whether I am a boy or a girl, lets play, eat, sleep and fart, and then do it all over again'. 
And again.
So long as Cato gets my lap, they don't steal his chews, and they leave him to sleep in peace, he doesn't care what the girls get up to.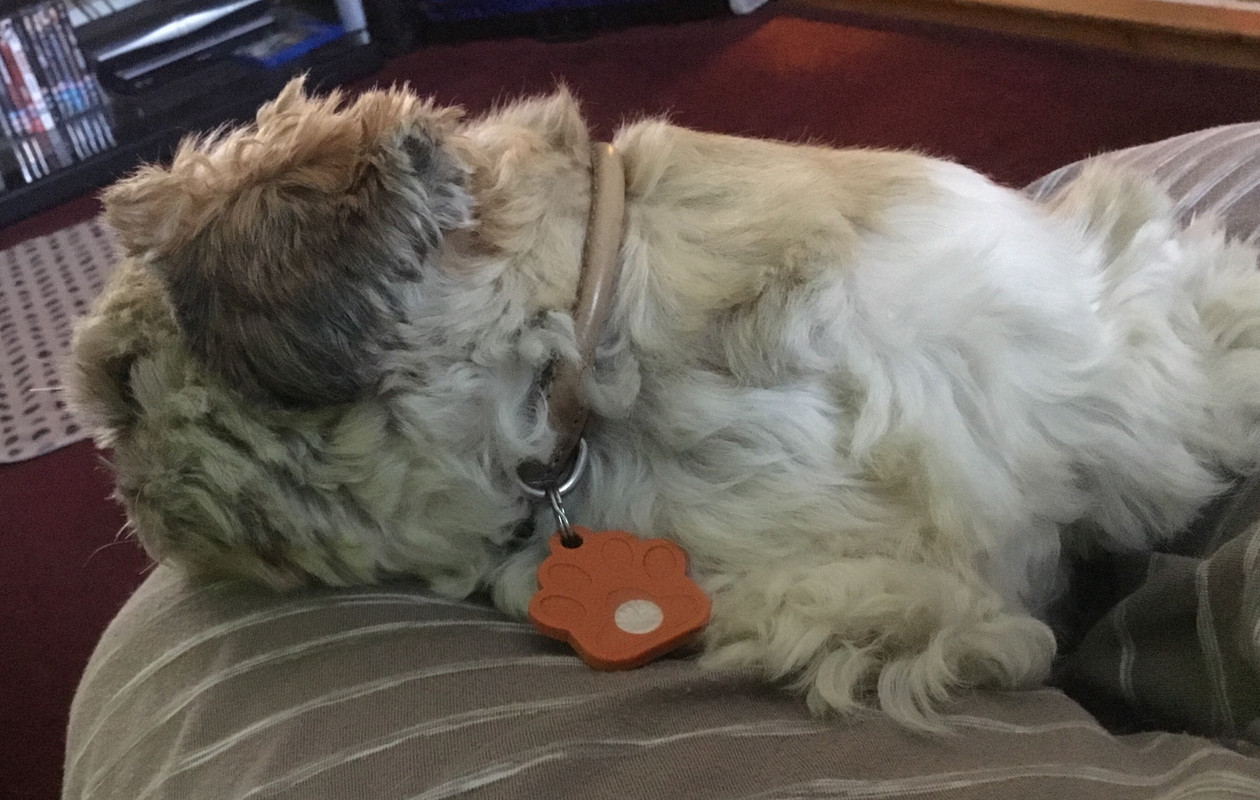 1

2