FRIDAY 27th May: foot and face trim
---
Cato:
Mum had her fur trimmed this morning.  She left us on patrol while she was out.  It was quite exciting.  She is waiting to see if any of the neighbours complain about Tara barking.
once she got home, she decided to trim our foots and faces and my tail!!!  Lots of treats, but i still didn't like it.
No pics, cos she wants to go over my tail again before you see it.
but these are her iris pics, from the garden, in case you are interested.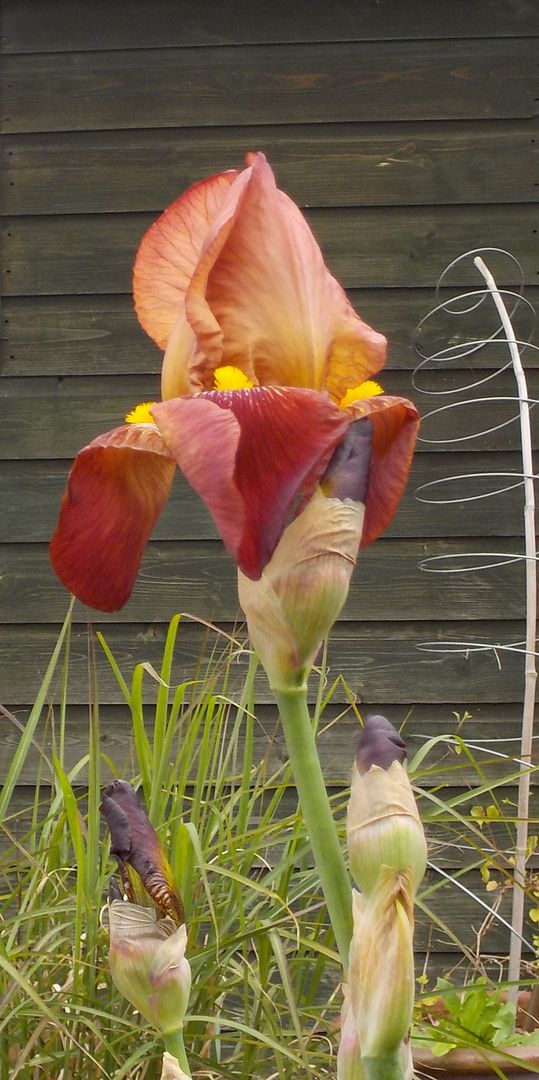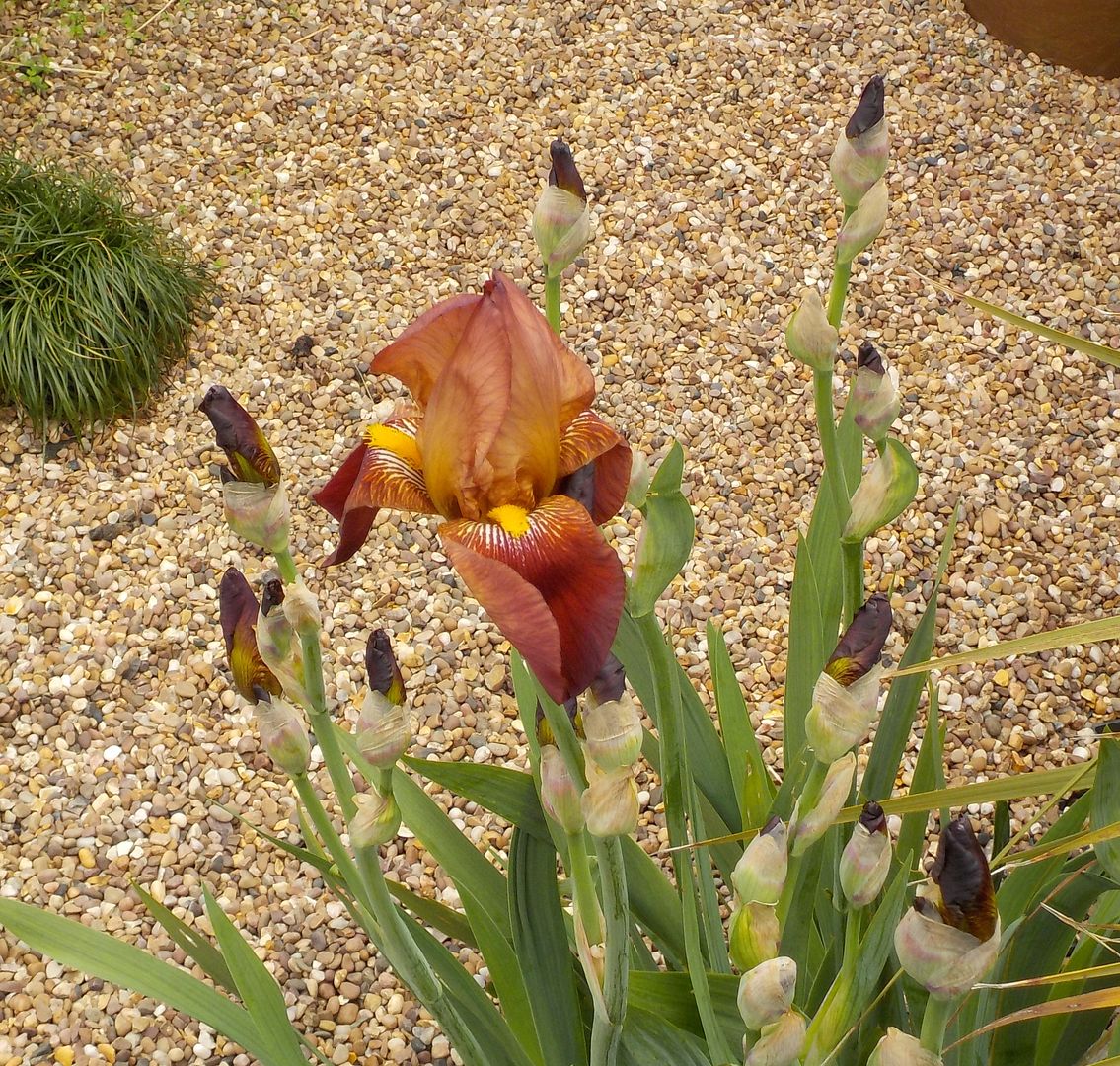 Tara:
We had a street walk, but it wasn't nice.  The pavement was hot!  Sleeping it off.  And my tea.  That woz nice.  But i don't want a hot walk tomorrow.
Mum:
waited til 6.30 to walk them, but the heat was baking off the tarmac and paving.

 so we kept it short and sweet.