Case of the missing Knickers by Abby Lane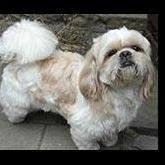 Entry posted by PipsMom ·
483 views
Aunties 

 It's horriable what's happened to me just horrible...... Someone has stole my knickers and I can't find them anywhere. Mom said it's probably Matt...who ever that is cause after my bath and mom was grooming me she said something about someone called Matt. I think there were two or more of them that stole my knickers cause she said it plural..Matt's.  

My tummy is so cold when I go outside to pee and I hold it and hold it till I am busting....but all I do is lay down so it can stay warm, it's horriable Aunties and I don't know what I'm going to do. Mom says it's alright it will grow back but what is a girl to do when she hasn't got her drawers on to stay warm? Can you find those Matt guys and tell them to bring back my knickers? 
I posted a picture of my knickers..they are pink lace  and fur....so if you see them please bring them back? 
http://