Cato:
Hello Aunties.  Sorry I haven't been blogging much. 

  It is cos of my tail.

  It isn't right. 

  It is like a puppy tail.  And I am not a puppy, am I?  I am an Important Person in the Pack.  A Scout and a Hunter, and I shouldn't have a puppy tail. 

 I am second in charge after Mum, and above Tara.

 But I have a silly little puppy tail at the moment.  It is very sad and it gets me down a bit. 

That and the horrible harness.
So Mum and Dad decided to take me on holiday to see if they could cheer me up.  Tara came too.  Only she NEVER needs cheering up.
It was a longlonglong way in the car.  And it was hothothot.  But when we got there, it was all nice and lovely and sniffy, with a big garden and everything.  Mum took some pictures so we could show you.  But you need to look at this link thing first, cos that shows you stuff like Tara's spiral staircase.  I didn't like it.  Mum carried me up and down, which was good.  But Tara just liked gallumphing up and down it all the time.
https://www.sykescottages.co.uk/cottage/Peak-District-North-Wales-Snowdonia-Fradswell/The-Haybarn-967503.html
Mum says you have to see the posh taps in the bathroom too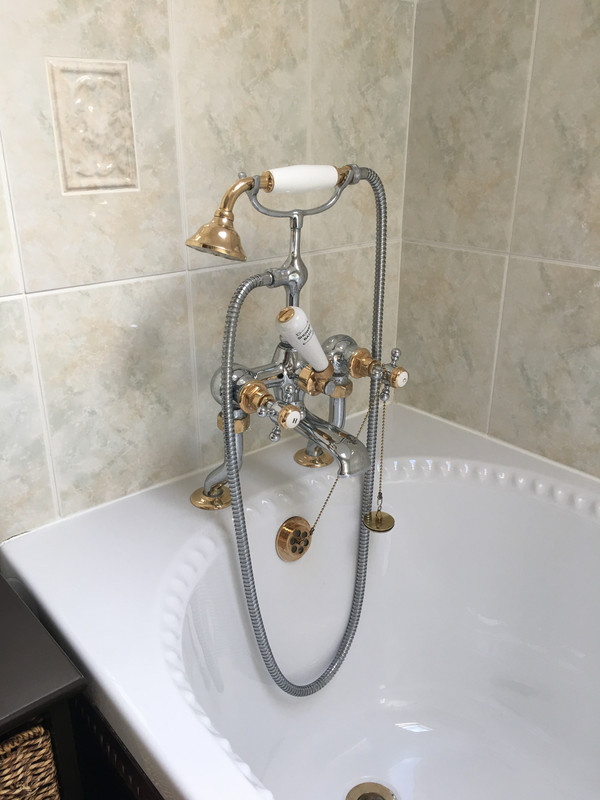 and this is the rest of the bathroom.  Mum likes bathrooms a lot.  She spends ages in there having b***s and getting wet.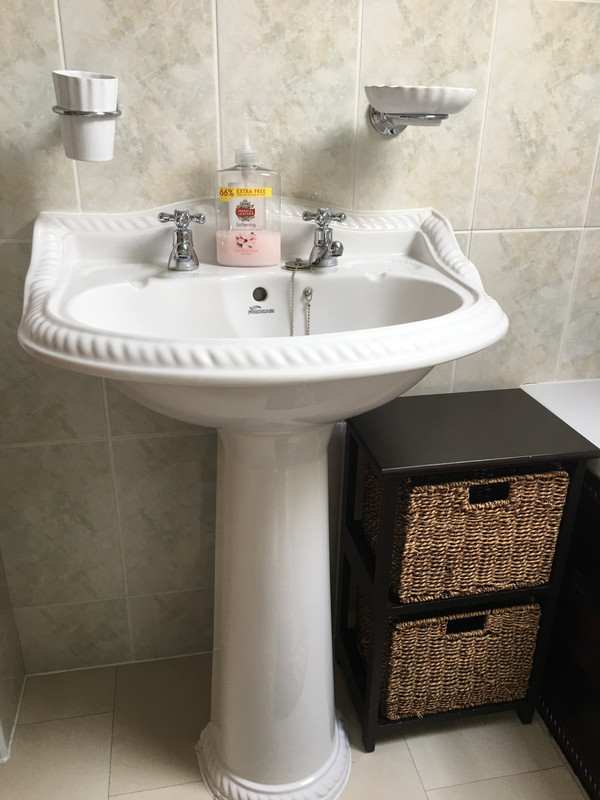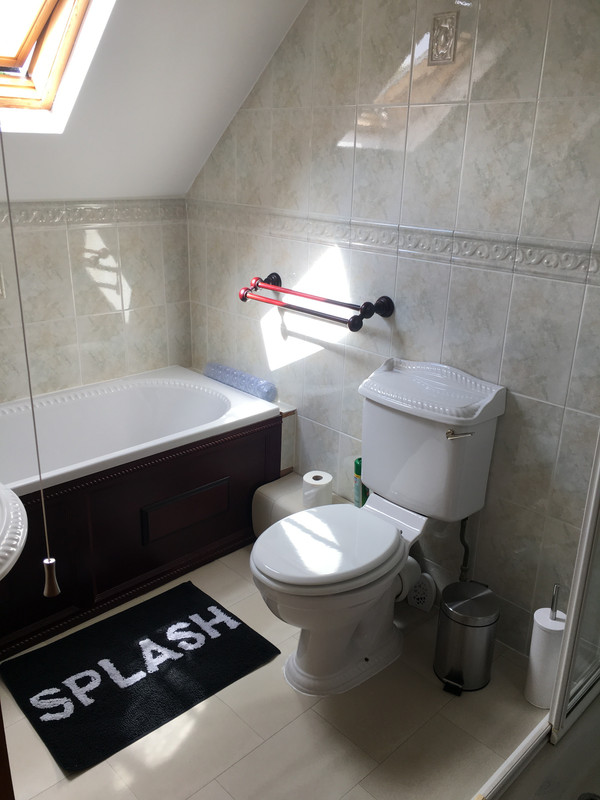 and the weird tree trunk growing in the bedrooms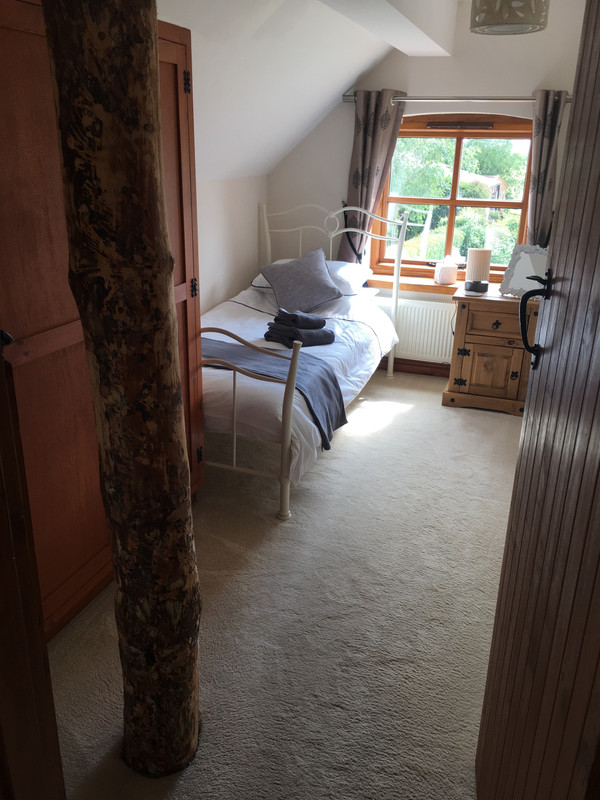 and this was the Big Bed that wasn't big enough, cos it wasn't for a king.  Or something.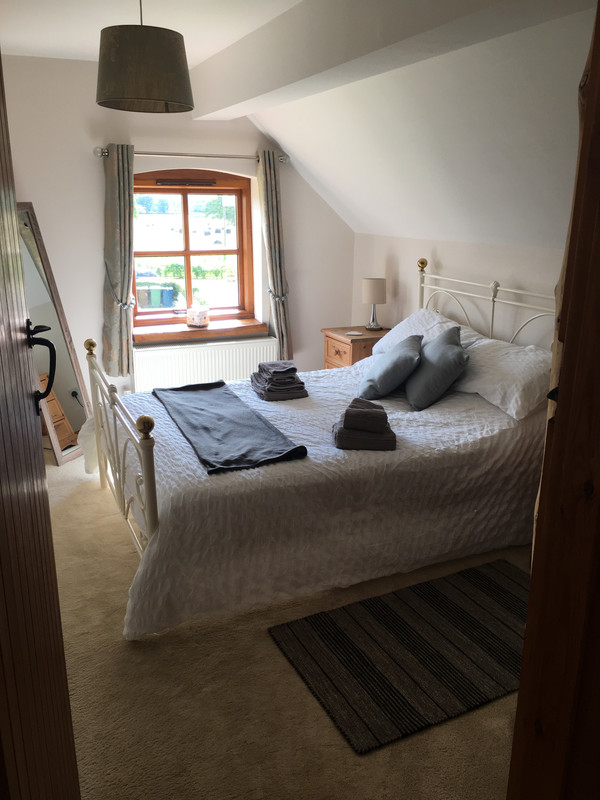 This is the view I got when I was sitting on the bed in the mornings.  It looks lovely and sniffy, doesn't it?  See the big yellow field at the back?  That is where Mr Hare lives.  He dances around in it every morning.  Mum says she hasn't evereverever seen a hare before.  But we saw a hare every morning, when we were sitting on that bed.