Tara:
So the next day we couldn't go for a long exciting fun scamper, on account of Cato's boring wimpy back needing a rest.  Booooorrrrrriiiiiinnnnnngggggg!!!
But we did go for a Mixed Grill which woz nearly as exciting.  And there were chickens too!!!
This was Mum's Mixed Grill.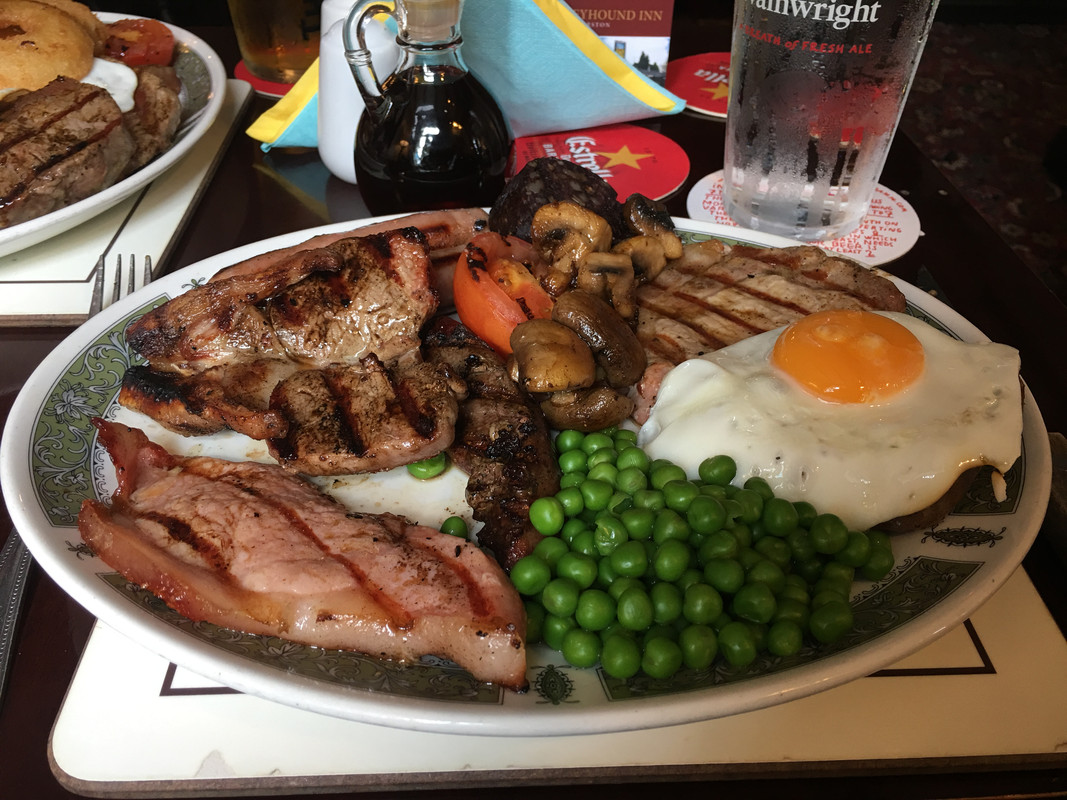 There was gammon and lamb steak and beef steak and lambs liver and sausages and black pudding and gammon and yucky tomato and mushrooms and peeez and an eggy.  Mum saved me a bit of everything except the stinky peeez and mushyrooms and tommytoe.  It woz DELISH!!!
I ate my bits outside and there were horses and chickens hiding in the bushes behind the pub!!!  It would have been fab only Dad was a spoilsport and wouldn't let us Hunt.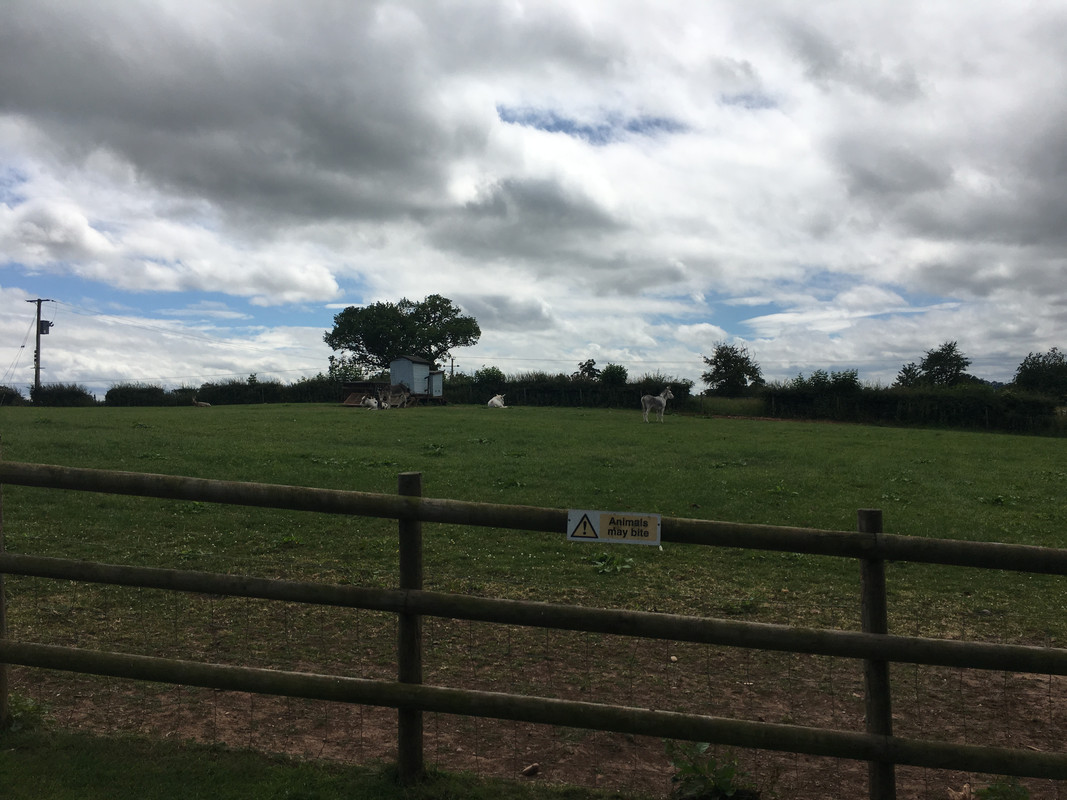 Did you see the bitey sign?  It tells everyone that I would bite those horsey things, if I could get through the fence.  I would!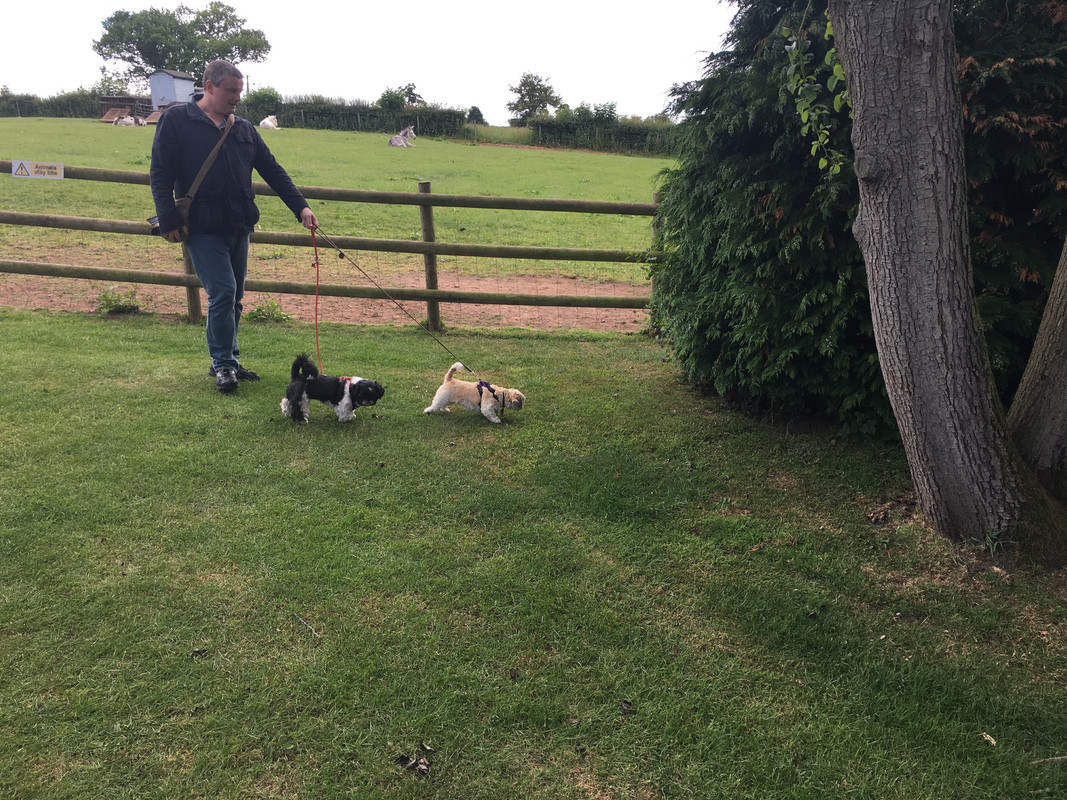 You can't see the chickens, but they were there - and I nearly got one!!!