Jasmine's baby picture album
---
This is her den in the corner of the front room.  We feed her in it.  The orange cushion is Cato's current humpy cushion.  It has 5 corners!  He likes the corners very much.  And orange has always been his favourite colour in toys.  So presumably that goes for sex toys too.  ;)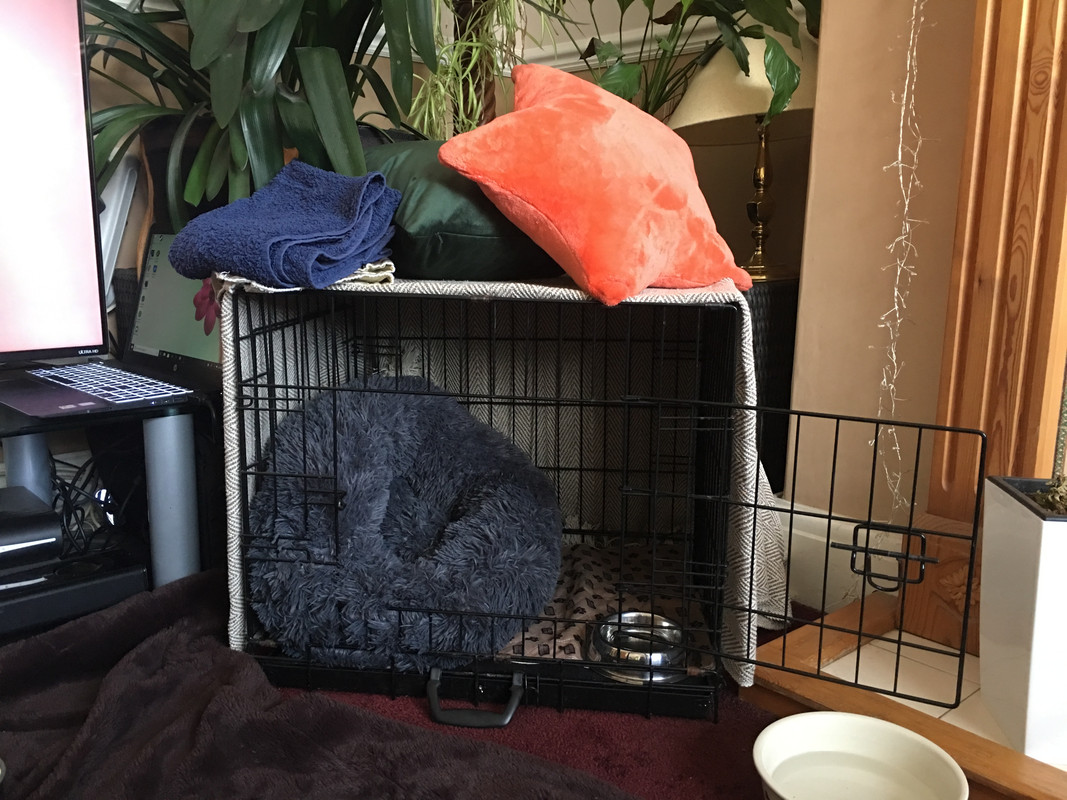 This was at her littlest.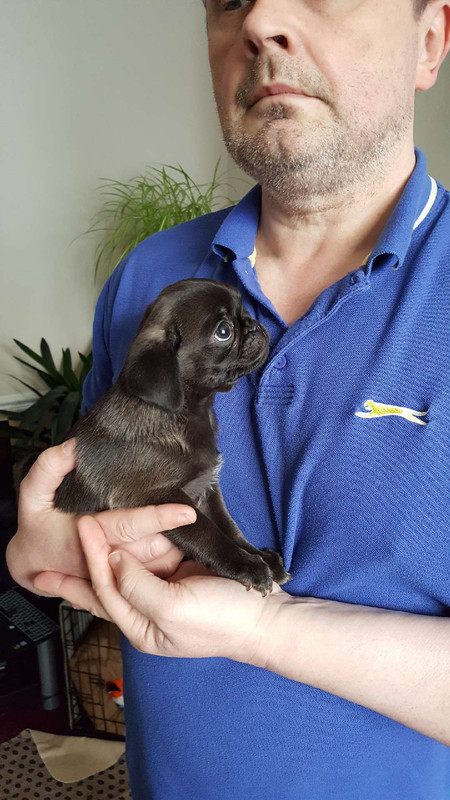 This is what Tara thought of the whole Puppy Nightmare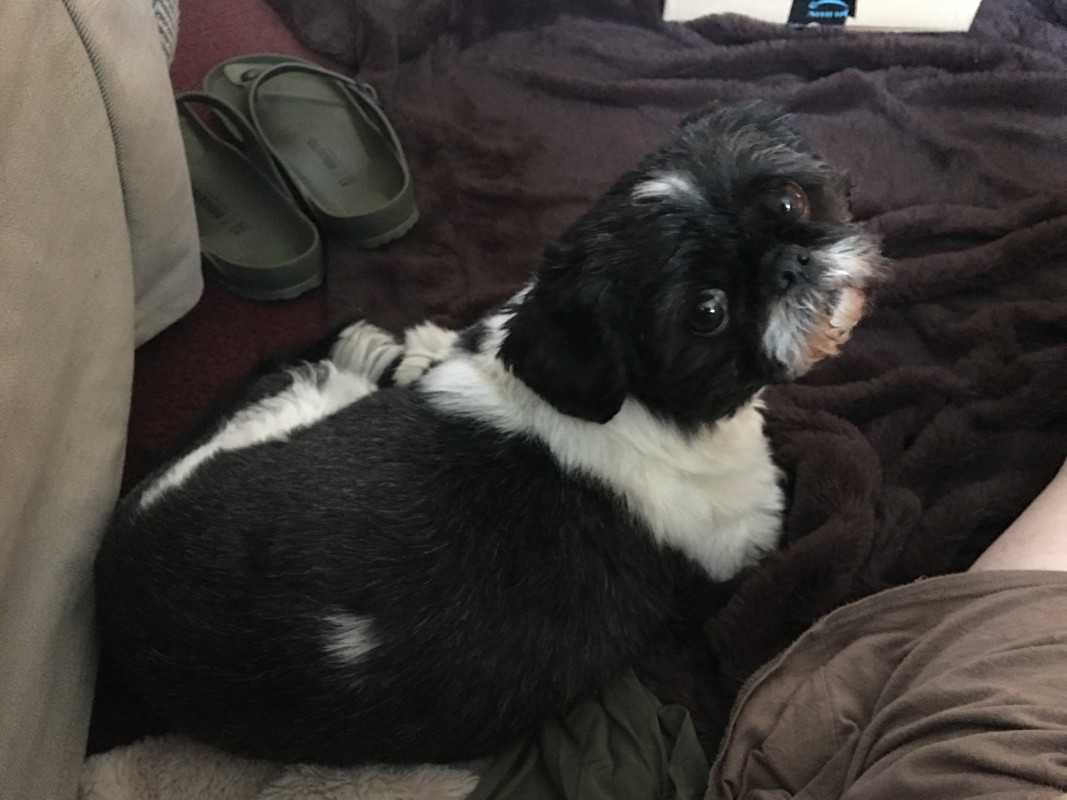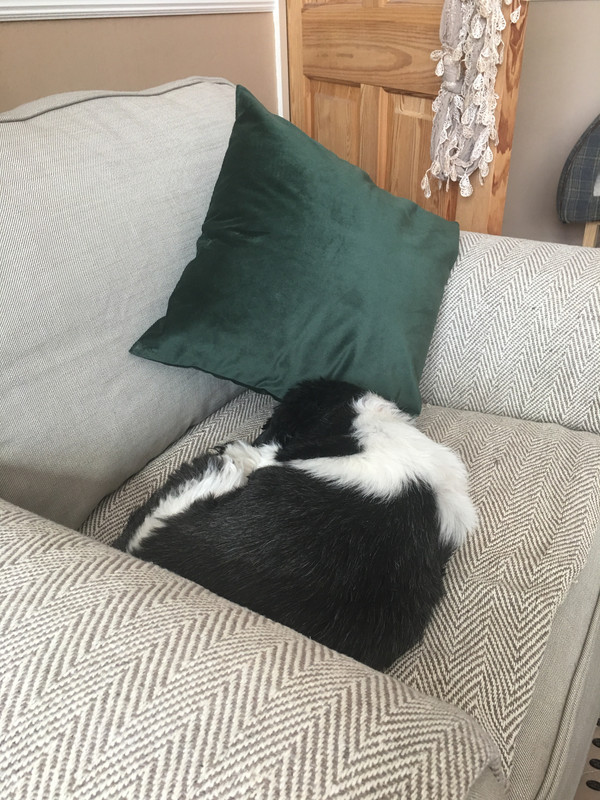 And this is what Cato thought about it: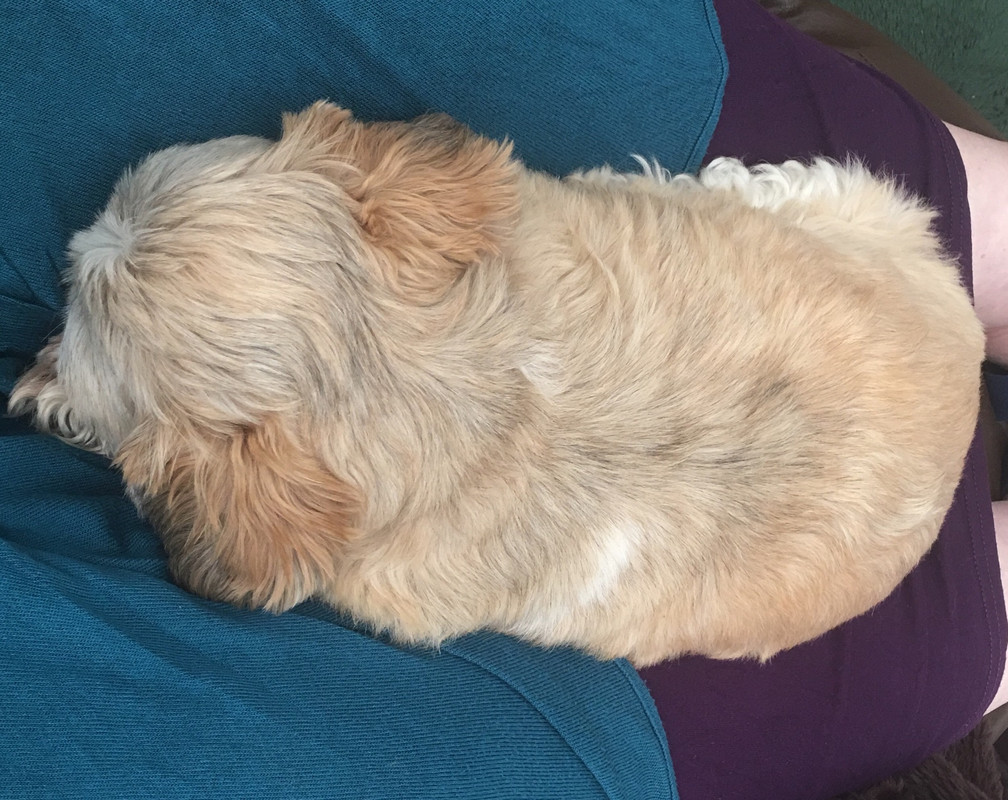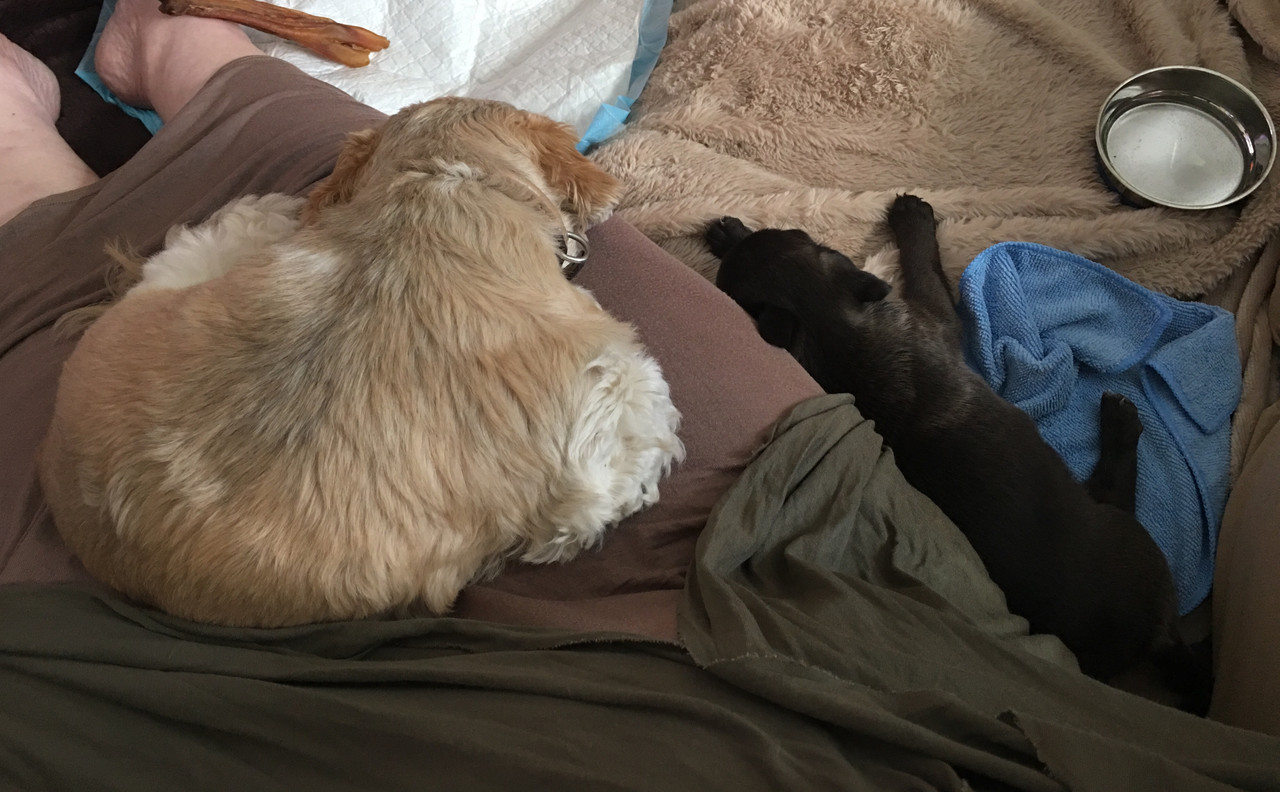 But eventually things improved.  Cato was much more willing to be welcoming, and eventually Tara's resistance wore down, although she still has an excellent curled lip expression when things get too boisterous and she is trying to sleep.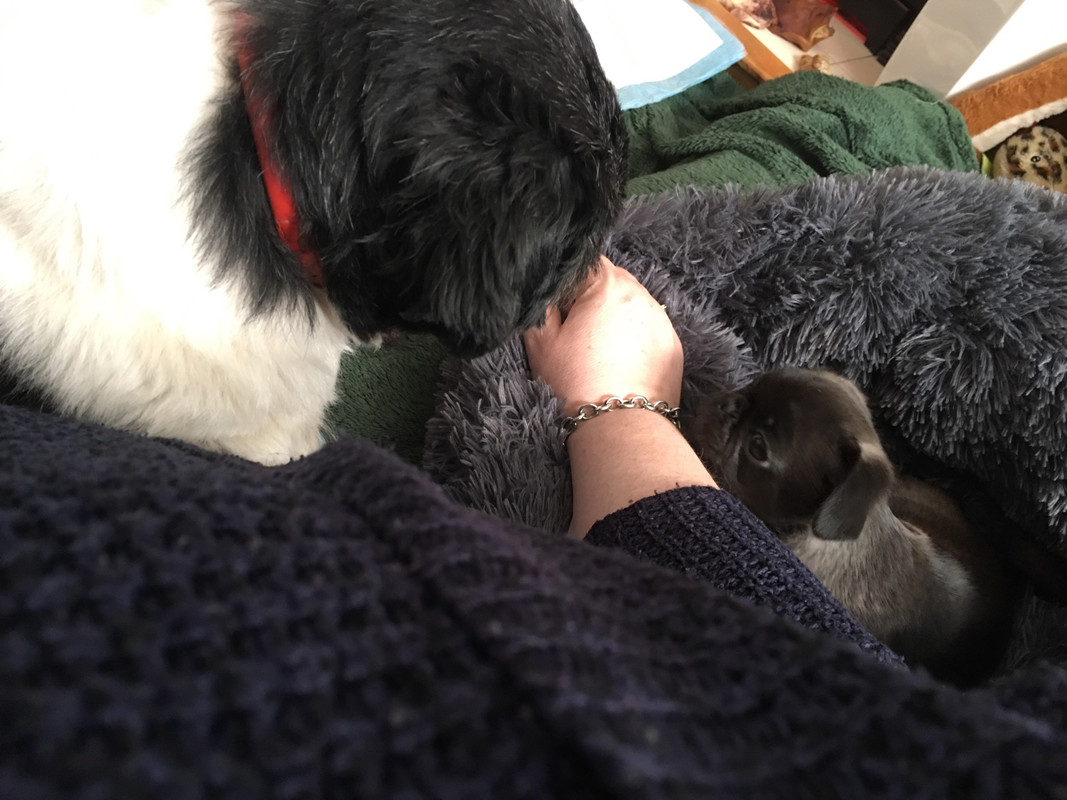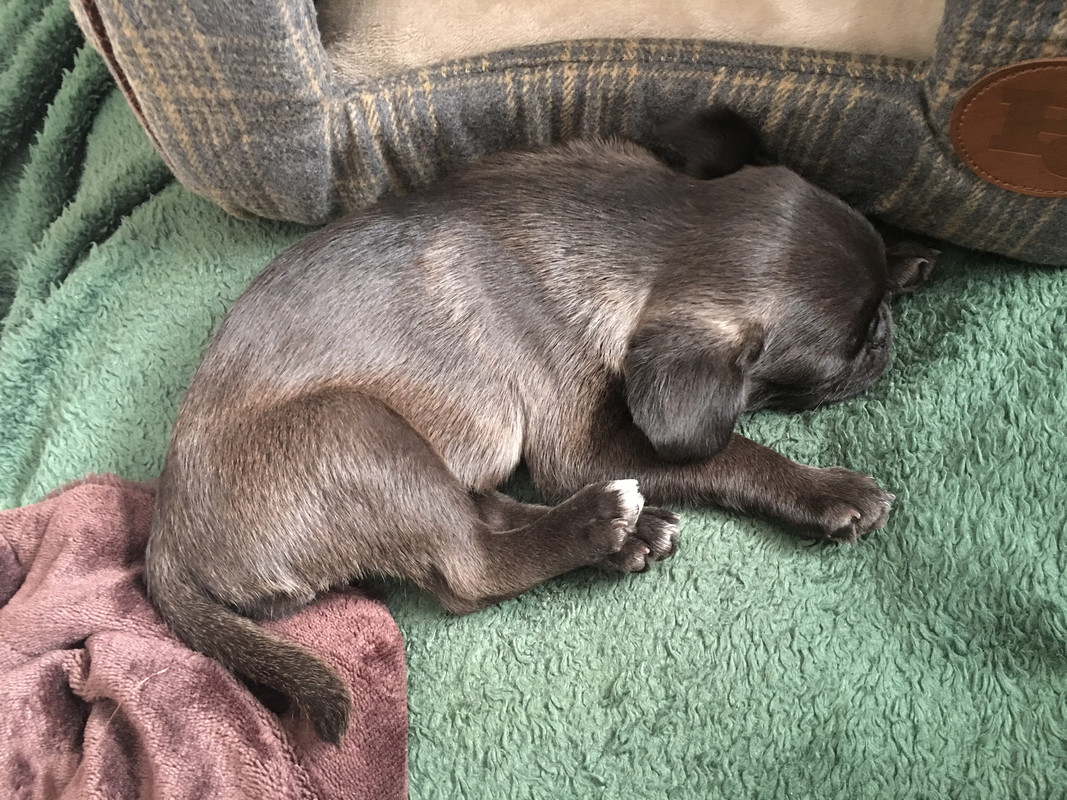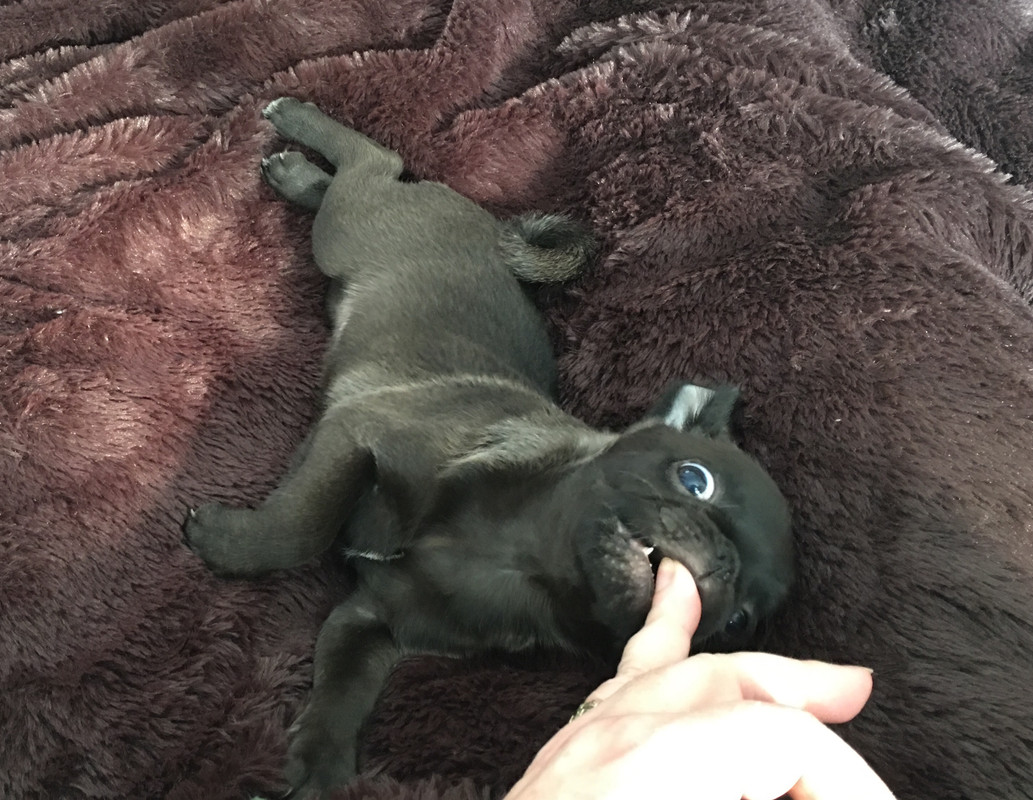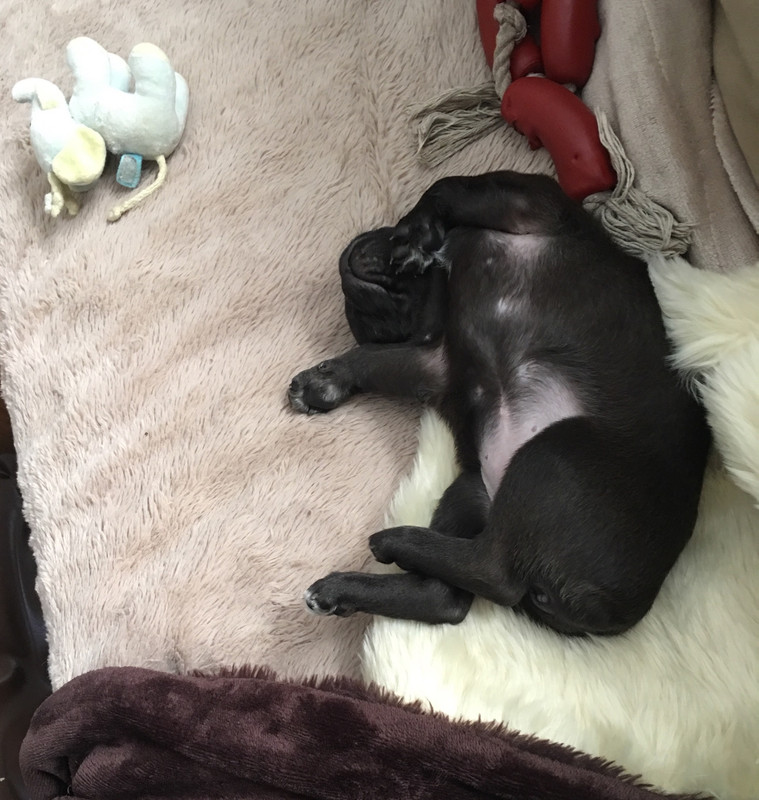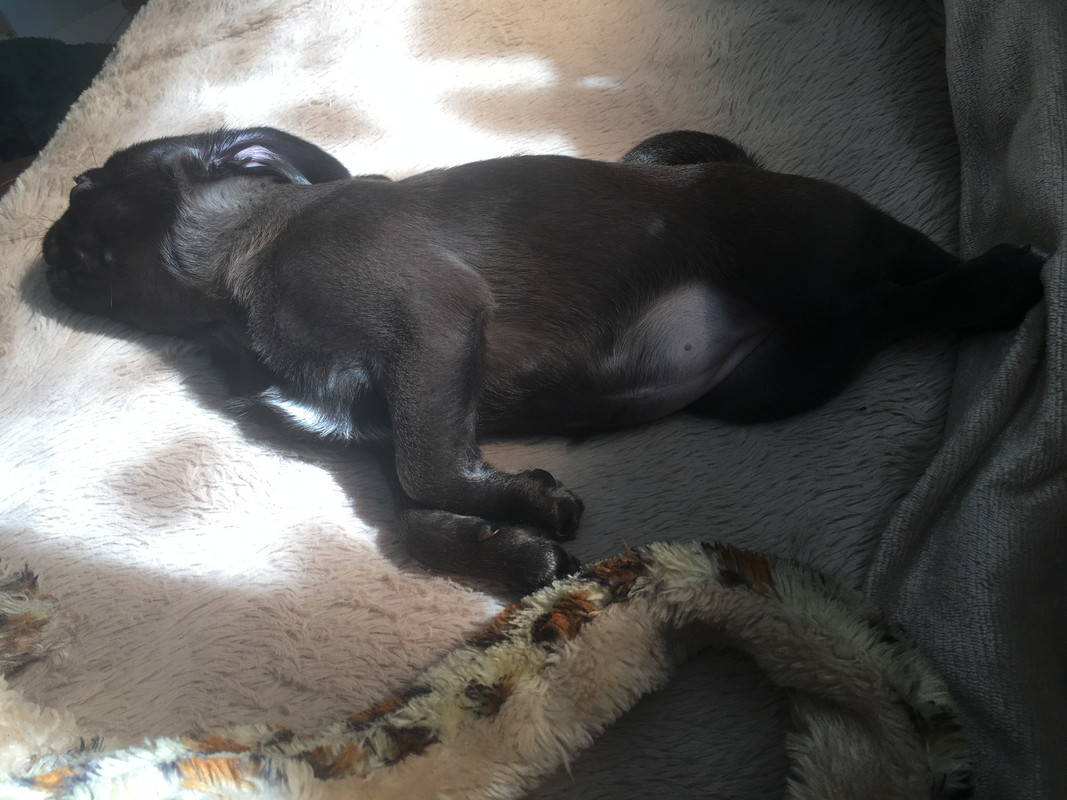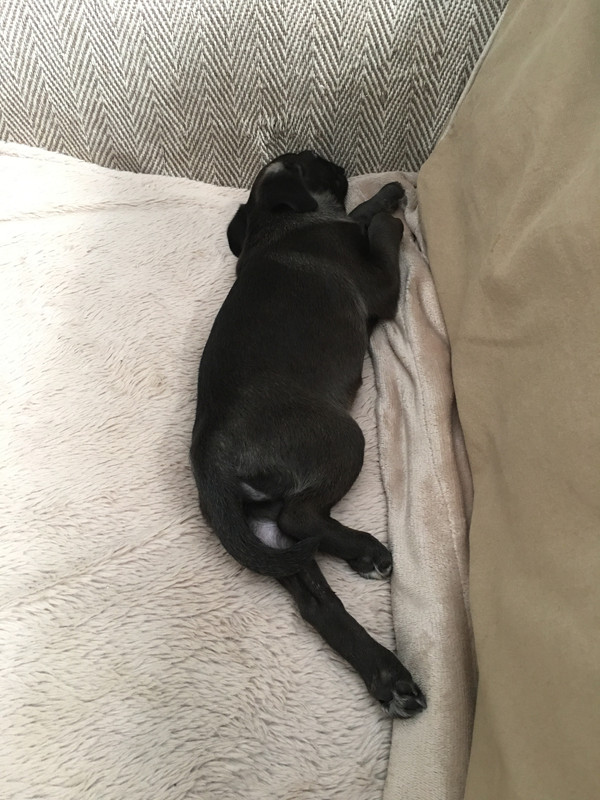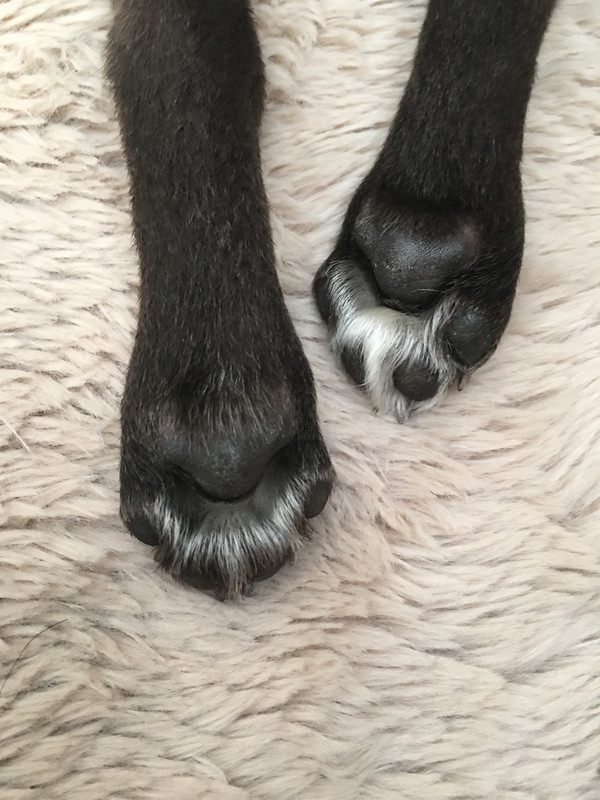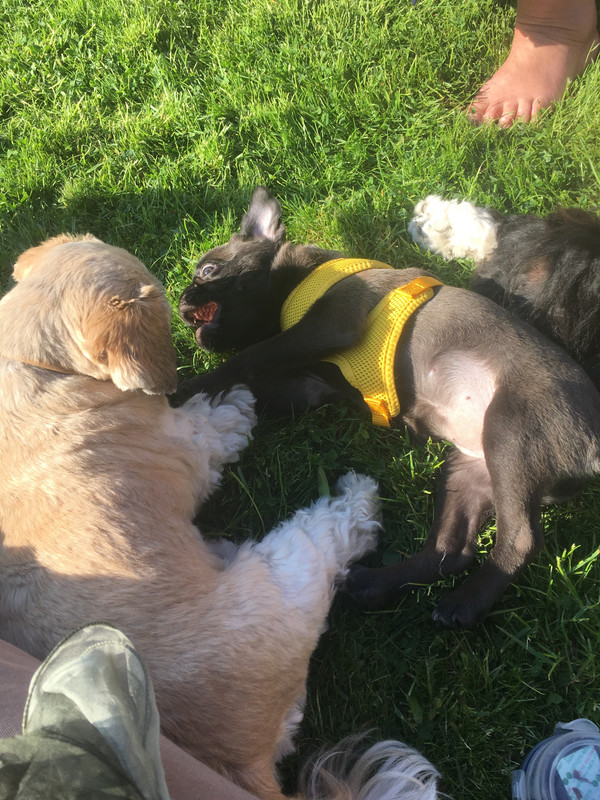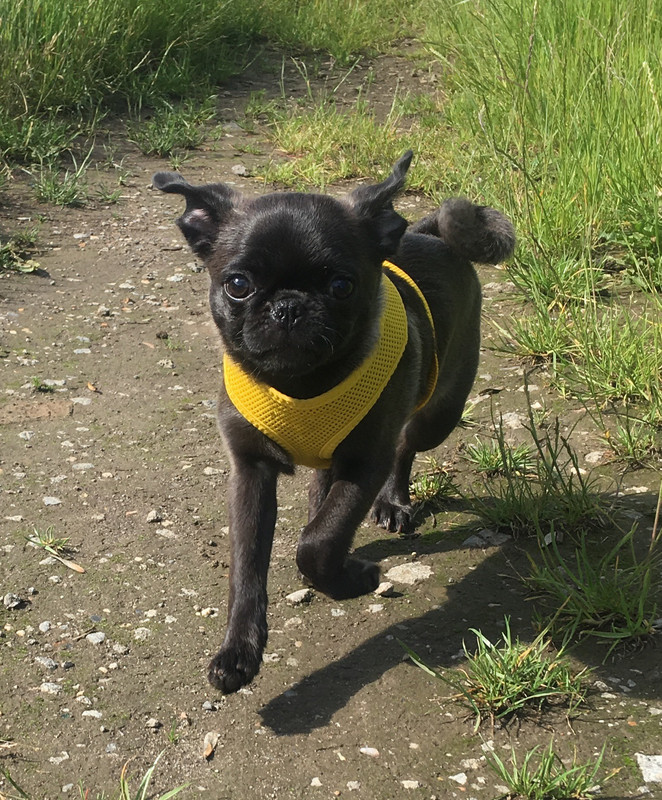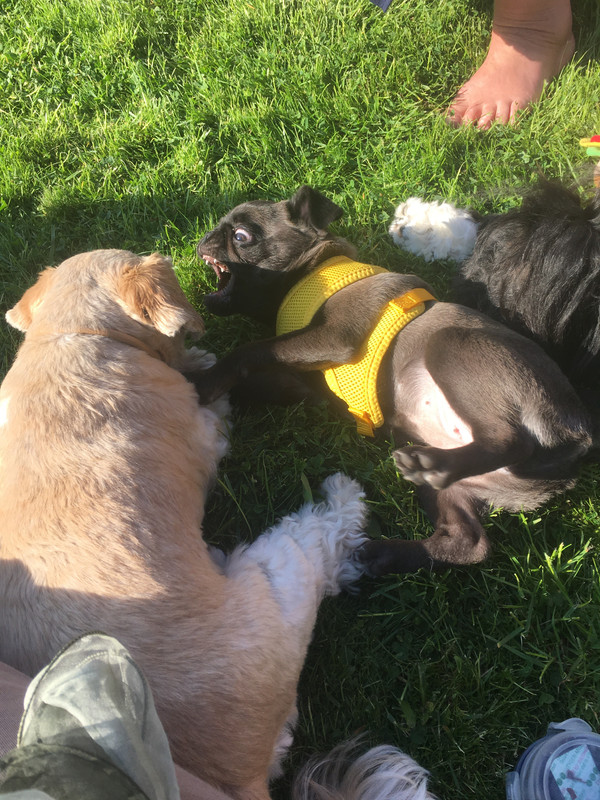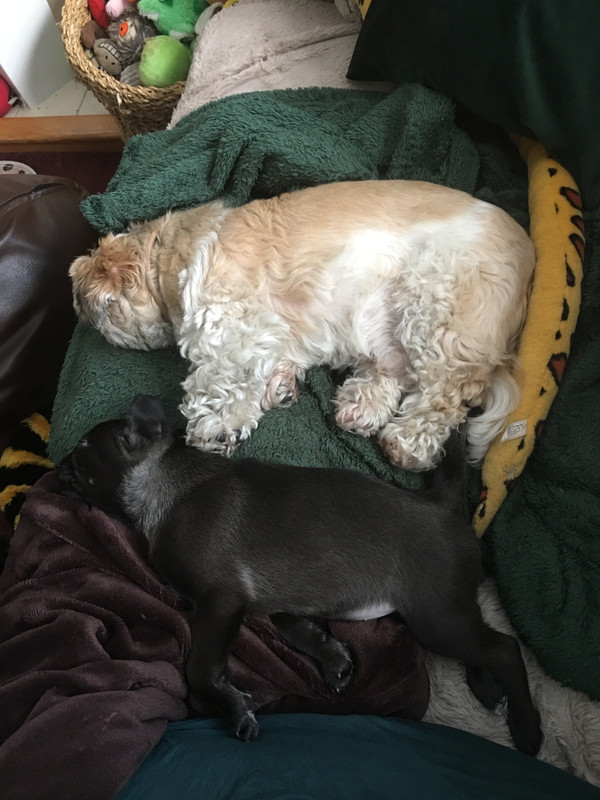 She started off at 1.6kg (that is around 3 pounds) and is now 5.1kg (that is around 9 pounds and is heavier than Cato).  The growth predictor websites expect her to top out eventually at around 6.6kg, which will be about a pound heavier than Tara.  And she can now walk over Cato, because her stilt like legs are as long as the top of his shoulders.  hahaha!