Tara:
It was AWFUL Aunties.  I didn't want to show you my piccses, but Mum said I had to be brave and show you, cos it will prove how brave I am, and heroic and stuff.  And it will show you all how extra specially beautiful I am when my piggies grow again.
So this is me with Bed Head on Monday morning, before we went to see nice Mrs Groomer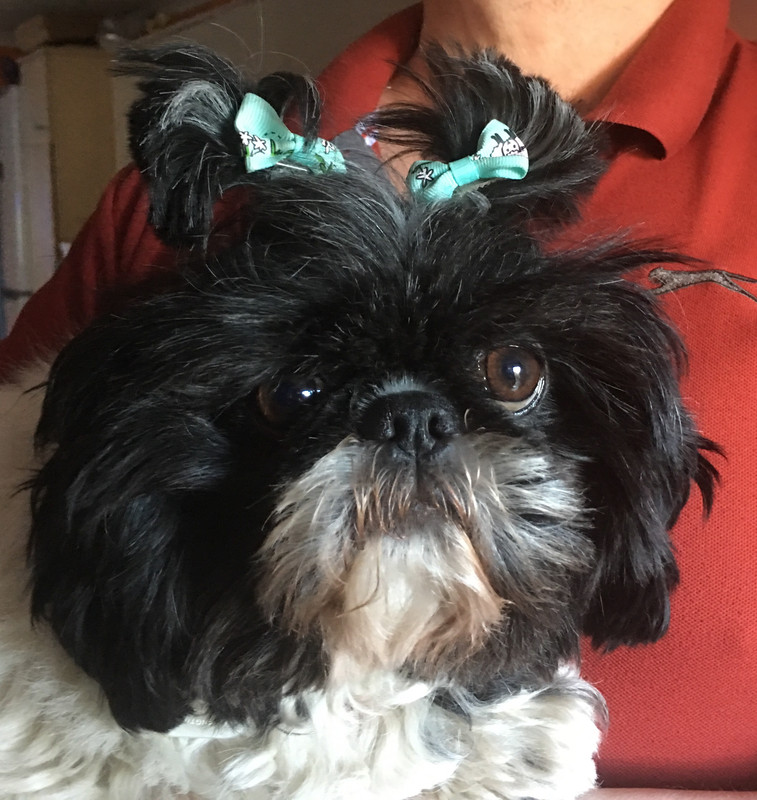 And this is me after my Spa Day, with my piggies All Gone. 

  Mum and I woz very sad.  Dad said he didn't know who the strange paw was who had moved into our Den, and Cato just sniffed me and larffed.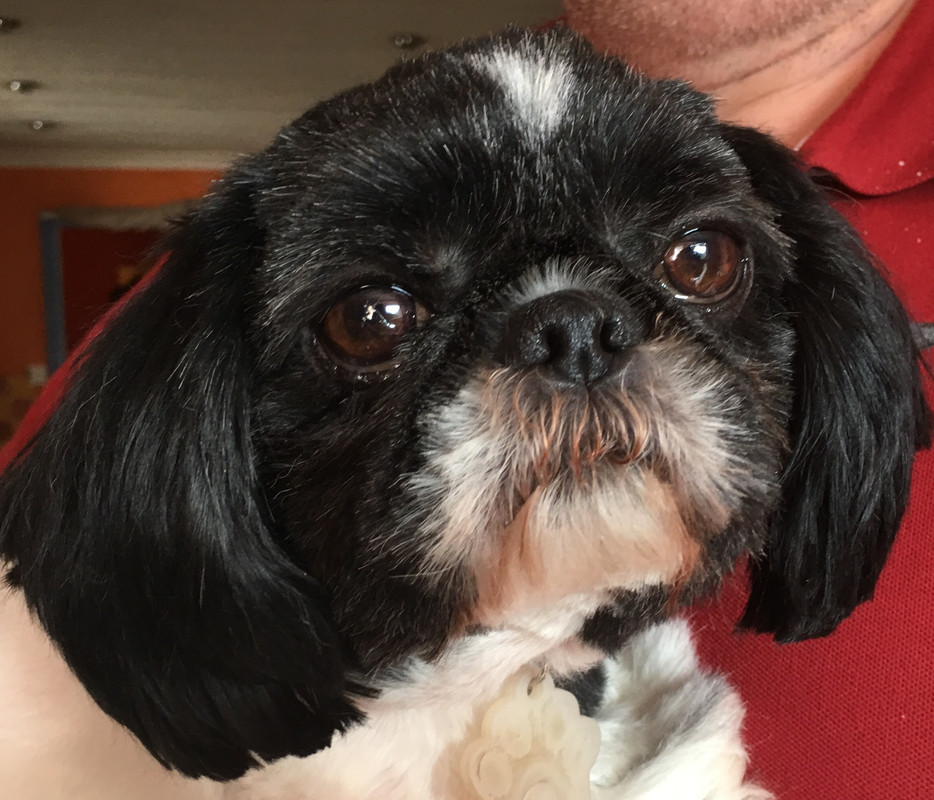 This is my bobble wot my piggies used to cover.  Mum and Dad said it had definitely grown in the last two weeks, so snipping it off was the bestest thing to do.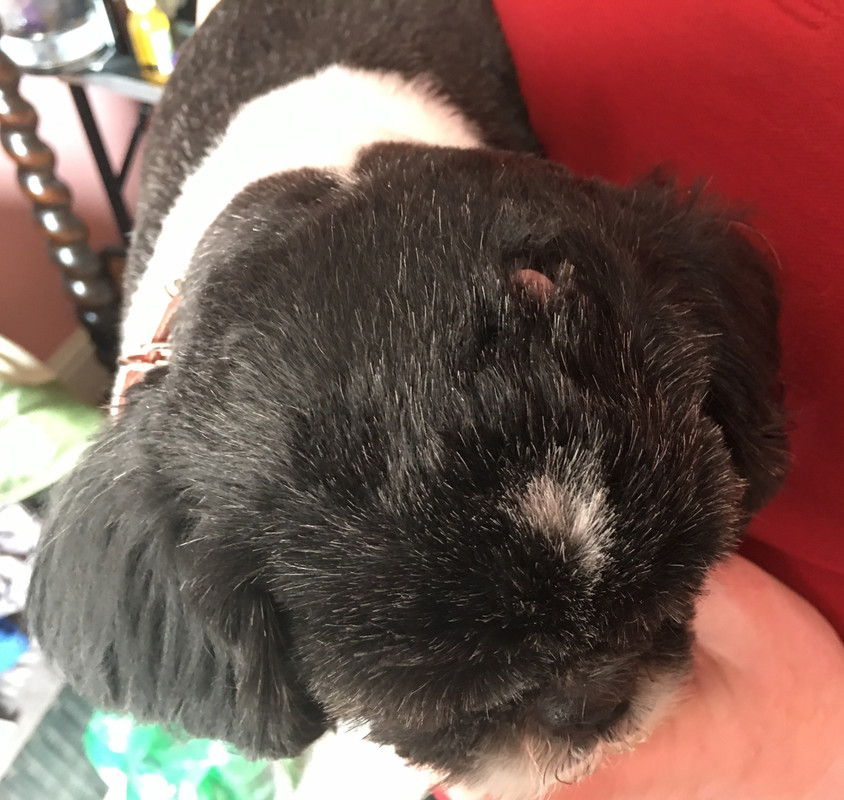 And this is me when I got back from the horrible stinky vets where they made me go to sleep and then banged me on the head.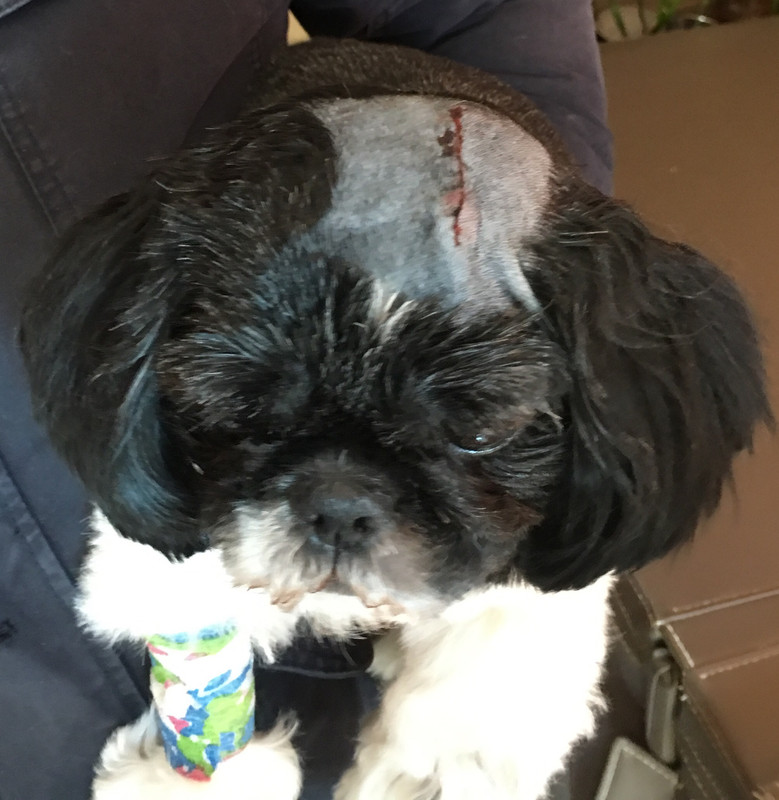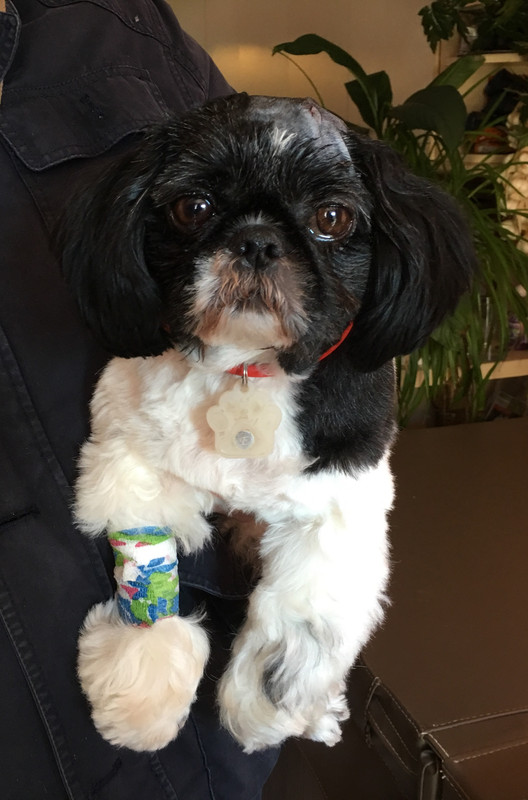 The bandage on my arm had dinosaurs on it!
Mum says that my scar is Spectactulaaar! and a very impressive War Wound.  It is a much better War Wound than Cato has got.  And she says I should wear it with pride, cos I am a Brave Brave Paw.  So I am showing you my pics so that you can see how brave I am too!