Our garden this sunny afternoon :)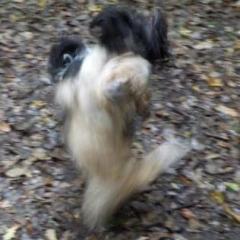 Entry posted by Crinkly ·
219 views
This clematis has been sickly for a couple of years, but it looks like it is recovering!
This is the first oriental poppy flower this year
lots of buds still to come!
Beautiful fern fronds
the baby palm tree
Another clematis bud all fat and ready to pop
The bearded irises are just coming out.  The clump will need splitting this year.
and Sidney's catmint.  RIP. Just coming into bloom