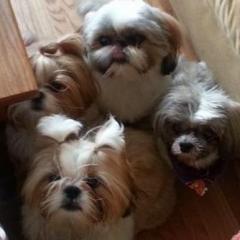 Entry posted by Sunlite ·
276 views
I have been so super busy that I haven't even had much on line time. There are a few new challenges happening in my life right now that I can't currently share but hoping to be able to work through it soon enough. Some are easier to deal with than others.......
With all that is taking place I'm finding it extremely hard to find the holiday spirit. I look forward to meeting with people and having fun but the actual shopping and decorating is not with me this year. I think I'm just tired of the holidays being so "material" and it doesn't appeal to me anymore. Maybe I'm just getting older, wiser, smarter?
I am putting off any plays till at least late spring. I am going to be getting the house ready to sell after the holidays and will need to concentrate on that as well as my new position at work. I hope to update again soon.