One week till Christmas and..................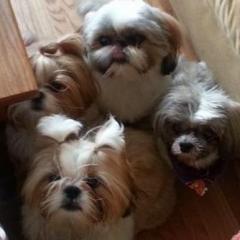 Entry posted by Sunlite ·
415 views
I am having a hard time getting into the shopping/holiday spirit. Don't get me wrong but I just can't get into the gift buying/decorating, hustle and bustle of it all. I want to be with people and celebrate and have a good time but I just can't get into the material aspect of the holiday season. Am I the only one who feels this way? I just think that since I have no small kids to buy/celebrate with, doing all this shopping/getting into debt is totally worthless and unnecessary to buy gifts for those who will not even use/appreciate what they get.
:D