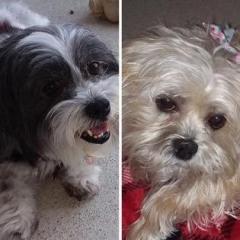 Entry posted by Missysmom ·
207 views
Hi Aunties, Molly here!! I wanted to tell you all about my very first Halloween!
I think I left off with me and Missy gettin ready to go find some little goblins!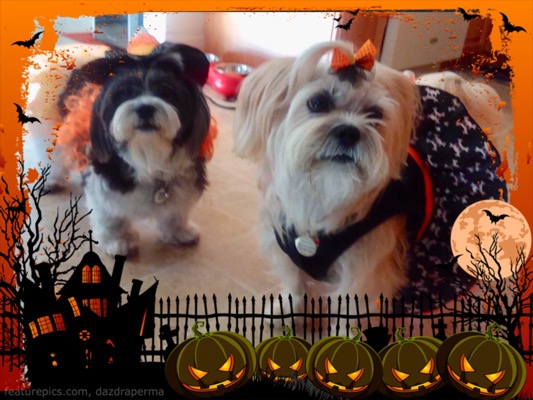 but First we had to get our pumpkins ready, we had some scary ones!! We checked em out good!!
Then we got em All on the porch!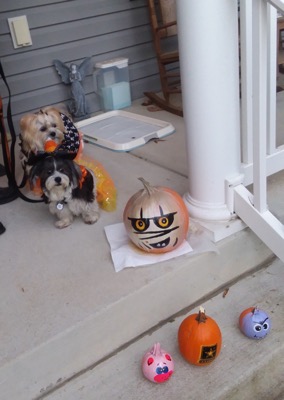 an we waited... we Thought they was coming Lots of times...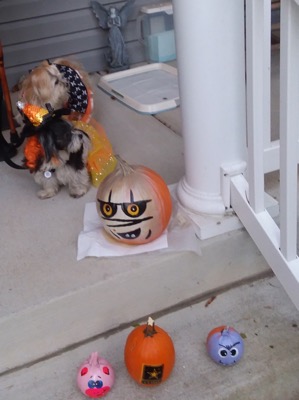 but Nope, no body came Aunties... Missy Tried to go next door... she got All excited when mom said they went door to door and She thought She could go door to door! But mommy said no!
i gotta back up some Aunties... we spent the last few days watching the strangest thing happen to our driveway... it went from grey and bumpy, mom says it's called gravel.. to black and smooth, she says that's blacktop! Anyway we watched it all, can you see the big machine Aunties?
soooo it was blocked off on Halloween.. but mommy an daddy took us out to the road but no body was there... daddy says they were either too old or too young— I don't get that Aunties, who Wouldn't want to see us And get candy!! Anyway We had a Great time with mom and dad and Our pumpkins!! And mommy an daddy have 5 bags of candy they Have to eat now!!


Molly & 
Missy