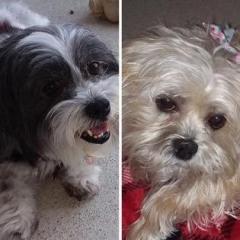 Entry posted by Missysmom ·
265 views
Oh Aunties me an Molly had the Best Thanksgiving, we have Lots to be thankful for an we wanted to share it with you! Ya know I couldn't have turkey this year so mommy made us Salmon, mmmmm! An we ate, played and slept, My kinda day!!

 This was Molly's first Thanksgiving so i'll Let her tell ya her part!
Missy 
Oooh Aunties, I never heard of Thanksgiving but it was the Best! I had smoked salmon and other salmon ohhh I gobbled till I wobbled! And I slept and snored Big time!
when i got done eatin I just had to nap while mommy an daddy ate!
then me an Missy played till we dropped!
Oh an daddy went for a walk with us, my way to the field, it was the Best Thanksgiving Ever!

but ya know I felt bad for Missy cuz we didn't walk her way soooo... well.. the Next day.... i'll Let her tell ya she's waaay excited!! 

Molly
oooh Aunties, Molly's the Best friend, she got daddy to go for a walk with us again the next day and She turned to go My way!!! Then mommy said Missy girl here's your chance, if you wanna go to the cemetery get up there an lead the way— an I Did, an daddy let us go!!! Here let me show ya!
it's Real purdy!
an there's this walk all round it, they got those silly 'don't walk on the grass signs' But they put walks so I could see Lots!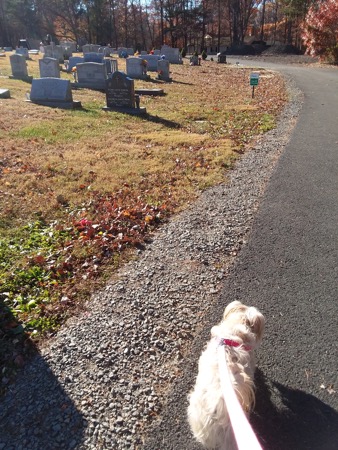 Molly liked it too!
here's some more pics and the Church for you to see! It's Real old an we could see some old headstones but it was hard to get to see since we couldn't walk on the grass...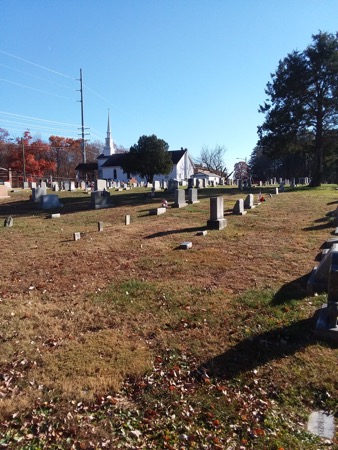 an there was Real sniffy stuff in the woods by it too!
an looksee over here they have a whole place where they bury people who can't afford a place, very nice huh?! Mommy told me All bout it an I wanna try to get to see that closer next time!
i'm workin on a way to get closer but not on the grass...i'll Figure it out for sure!
oh an Look Aunties here's a Real old building, mommys tryin to find out more bout it but it's on the historic thingy an everything!
ahhh here's the Best part Aunties, it's also a pet cemetery! So I just Had to stop by an thank St Francis for takin care of all us little ones! Wasn't that the Best Aunties?! I have soooo much to be thankful for don't I? Specially for havin You to share it with!!

Missy